Steelers' Vick knows this may be his last shot as a starter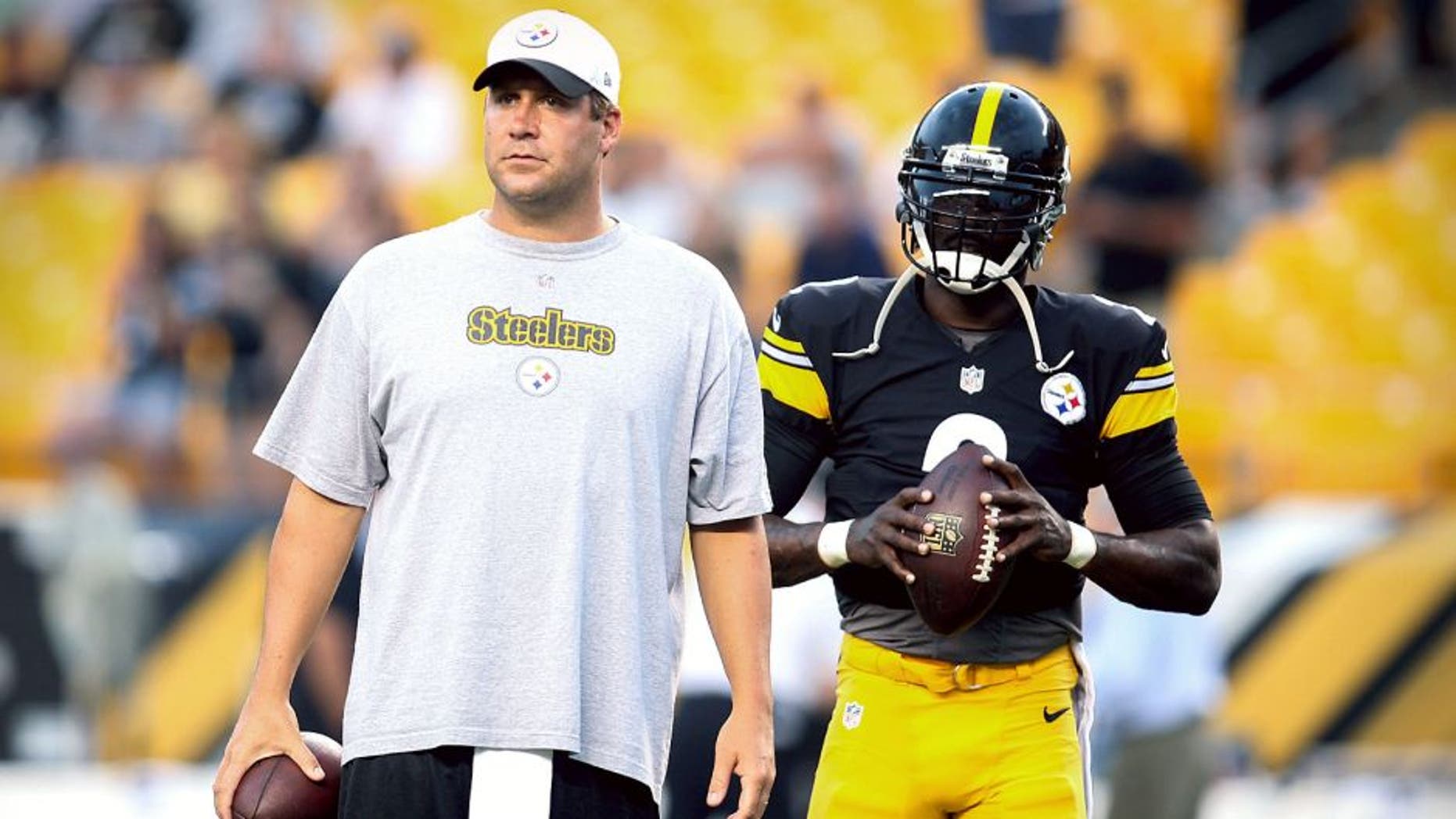 Michael Vick practiced as the Steelers starting quarterback for the first time on Tuesday.
After a offseason in which he wasn't even sure if he'd get another contract, Vick is hoping to make the most of would could very well be his last opportunity to make an impact on the field. Vick waited patiently all summer for a team to come calling. When Ben Roethlisberger's backup, Bruce Gradkowski, went down with an injury, that team was the Steelers. Not what Roethislberger is also out indefinitely with a sprained MCL, Vick finds himself as a starter again.
"It's a great opportunity for me, because I don't know if I will have this opportunity ever again," Vick said via Steelers.com. "Just a month ago I was waiting to sign with a team. Now I feel like I have a chance to go out and play freely and enjoy the game, enjoy this moment and being out there with my teammates. God has put this in front of me and it's up to me to handle it like a professional. This is something I look forward to doing."
Unfortunately for Vick, he only has a few days to get ready for his first start as the Steelers host AFC North rival Baltimore, coming off its third straight loss. Vick is trying to cram as much film study and practice time as possible in order to build chemistry with star receiver Antonio Brown and the rest of the offense.
"It's kind of hard to do in three days," Vick said. "We talked through a lot of different looks. I just have to go back and watch film, the way [Brown] runs routes and the positions he's going to be in at certain times. It's hard to do in three days, but the good thing is we had today to go out and look at some things. I feel good about where we are at."
Offensive coordinator Todd Haley will try to make things as simple as possible for Vick. whose last win as a starter came last season with the Jets against the Steelers. Head coach Mike Tomlin said earlier this week that they'll tailor the offensive scheme within Vick's comfort zone.
"The coaches don't want me to try to go out there and do it all. We have guys who are very talented and can make a lot of plays. It's not for me to try to go out and win the game by myself. I have to eliminate all of the things and plays I'm not comfortable with as of now."