Steelers TE Miller pleased with recovery from knee injury but still out indefinitely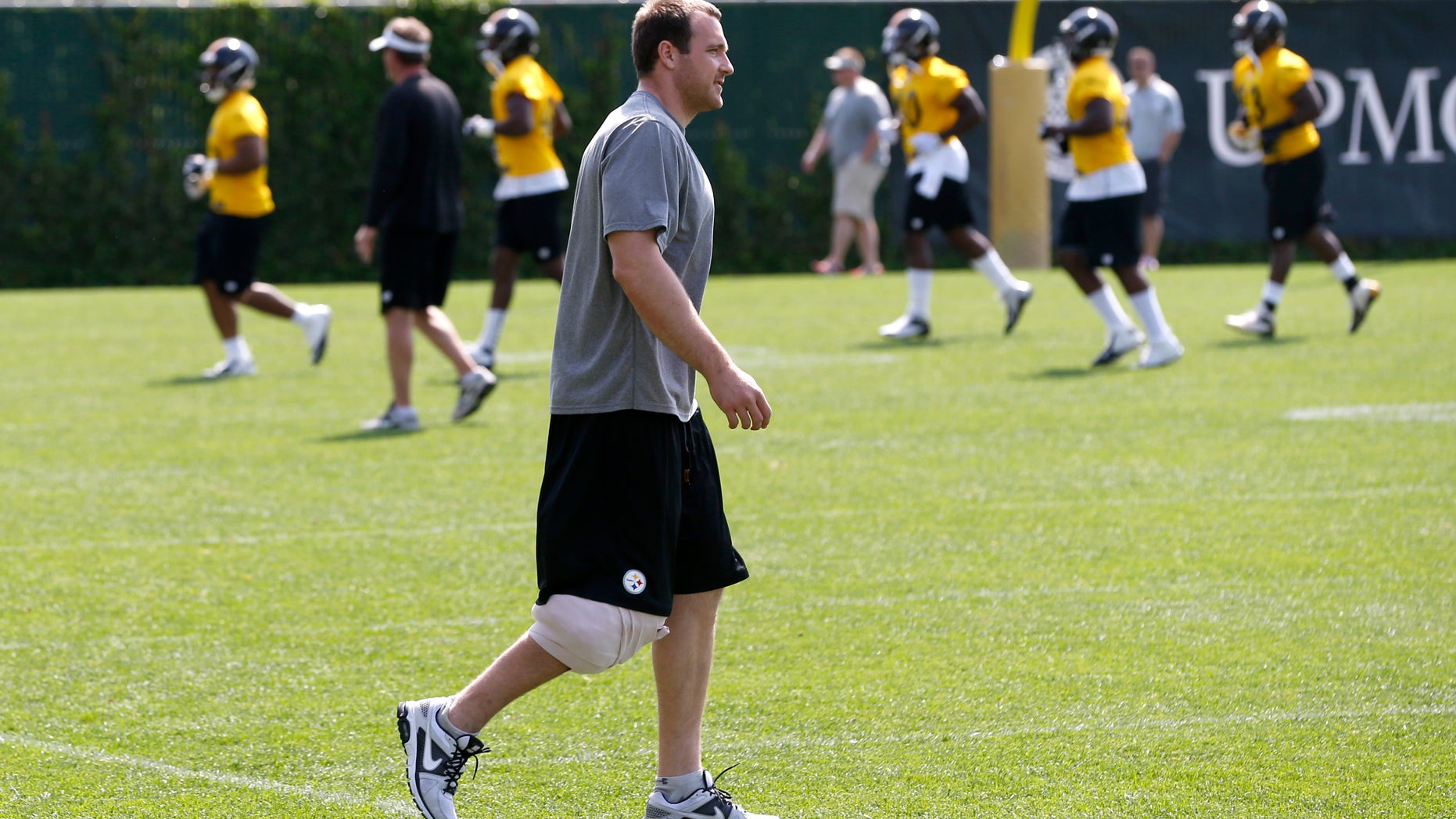 PITTSBURGH – Injured Pittsburgh Steelers tight end Heath Miller is pleased with his recovery from a devastating knee injury but says it's too early to tell when he'll return.
Miller tore the ACL in his right knee during a loss to Cincinnati last December. He underwent surgery to repair the damage and said Wednesday he's already running.
Miller watched in a t-shirt and shorts with his knee wrapped as the Steelers began the second day of organized team activities heading into next month's minicamp.
The 30-year-old Miller says there's a chance he could be ready by the season opener on Sept. 8 against Tennessee but declined to outline an exact timetable. He hopes to have a better feel for his progress when training camp opens in July.