Steelers rookie Bud Dupree ejected from practice for fighting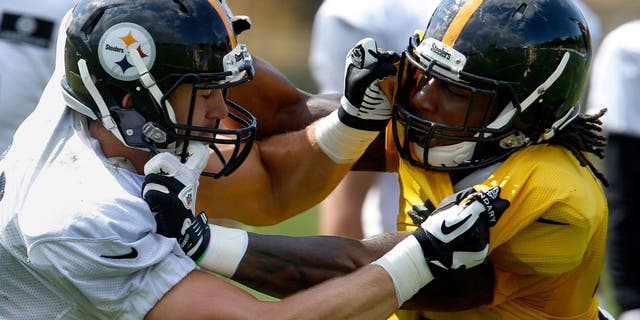 Tempers flared during Steelers practice Wednesday, especially that of rookie first-round pick Bud Dupree.
Dupree had to be restrained by defensive teammates after exchanging pleasantries with offensive linemen Marcus Gilbert, Ramon Foster and Kelvin Beachum during team drills on multiple occasions. He got so hot that he even yelled at veteran linebacker James Harrison, according to Neal Coolong of DK on Pittsburgh Sports.
At one point head coach Mike Tomlin intervened and grabbed Dupree to remove him from drills via Jon Ledyard of Steelers Depot.
Still unable to contain his emotions a few minutes later, Tomlin had seen enough and told Dupree to hit the showers, according to Gerry Dulac of the Pittsburgh Post-Gazette.
Tomlin didn't speak much about the melee in his post-practice address to the media, saying "it's just football," according to Coolong.