Steelers' DeAngelo Williams misses kick badly in paper football vs. daughter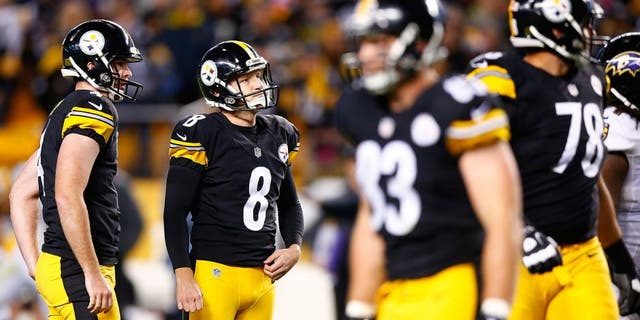 NEWYou can now listen to Fox News articles!
DeAngelo Williams watched last Thursday as Steelers kicker Josh Scobee missed two field goals in the final minutes that would have given Pittsburgh a win over division rival Baltimore.
A few days later, Williams posted a video of himself playing paper football against his daughter. In the video, it seems Williams needs to kick a field goal to win, but his attempt is way off the mark, and his daughter celebrates her victory with a little playful trash talk.
The timing is curious, but it's likely a safer bet that Williams was just letting his adorable daughter win. You be the judge.
(function(d, s, id) { var js, fjs = d.getElementsByTagName(s)[0]; if (d.getElementById(id)) return; js = d.createElement(s); js.id = id; js.src = "//connect.facebook.net/en_US/sdk.js#xfbml=1&version=v2.3"; fjs.parentNode.insertBefore(js, fjs);}(document, 'script', 'facebook-jssdk'));