Stars sign goalie Ben Bishop to 6-year extension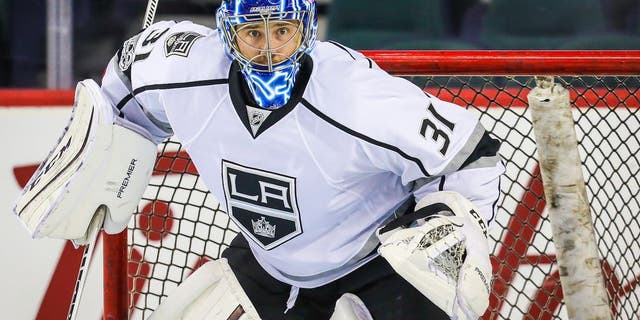 The Dallas Stars announced the signing of goalie Ben Bishop to a 6-year, $29.5 million contract extension on Friday.
Bishop was acquired by the Stars on May 9th in a trade with the Los Angeles Kings.
The Stars made the announcement of signing Bishop on DallasStars.com and put out a press release, which included the following:
Having played in parts of eight seasons for Los Angeles, Tampa Bay, Ottawa and St. Louis, he has compiled a 148-80-25 record in 270 career games played. In that time, he has compiled a .919 save percentage, a 2.32 goals against average and 19 shutouts. Twice, he has finished in the top three in Vezina Trophy voting, finishing second in 2015-16 and third in 2013-14.
He has appeared in 36 Stanley Cup Playoff games in his career, including a run to the 2015 Stanley Cup Final with Tampa Bay, posting a 21-13 record with a 2.09 goals against average and a .927 save percentage. His 21 postseason wins and five postseason shutouts since 2014-15 are the most in the NHL.
"As I stated previously, Ben is an elite goaltender in this League and we're thrilled to be adding him to our mix," said Nill. "Ben's commitment to what we are building in Dallas, and his passion for wanting to be a part of it, was evident during the negotiating process. We are excited to have him under contract for the next six seasons."