Stanton signs record $325M deal with Marlins at news conference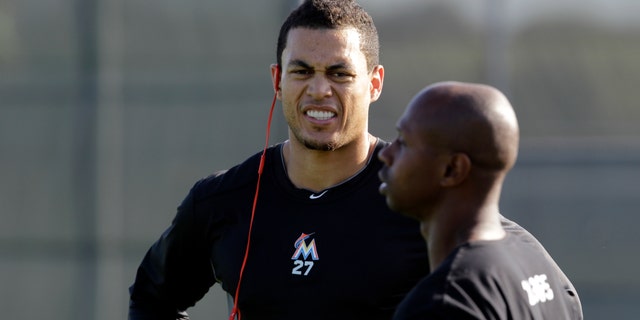 MIAMI – Giancarlo Stanton has signed his record $325 million, 13-year contract with the Miami Marlins at a news conference formally announcing the deal.
Stanton signed the deal at the start of the news conference Wednesday while sitting next to owner Jeffrey Loria. The attendance-challenged franchise drew nearly 100 members of the media for the occasion.
The contract is the most lucrative ever for an American athlete and the longest in baseball history. It includes a no-trade clause, and Stanton can opt out after six years and $107 million.
The Marlins hadn't held a celebratory news conference on such a scale since their last spending spree, just before their ballpark opened in 2012. They went 69-93, leading to a payroll purge.