Stan Van Gundy on Brandon Jennings' debut: 'He was OK'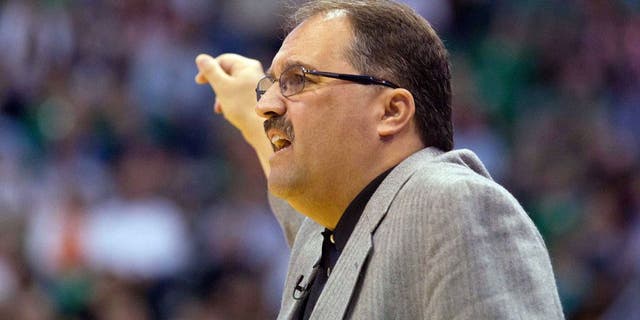 Detroit Pistons head coach Stan Van Gundy has a nasty habit of telling it like it is.
Van Gundy doesn't really shine things up for the media, and perhaps that's why his analysis of Brandon Jennings' return to action wasn't all that detailed.
Jennings, who is still recovering from a torn Achilles last season, made his debut in Detroit's loss to the New York Knicks.
Jennings recorded seven points and four assists in 17 minutes. Here's what SVG told Ron Beard of the Detroit News after the game:
"He was all right, first time out there," Van Gundy said. "He wasn't great, but he wasn't bad. He was OK."
After a long wait to make his season debut, the Pistons and Van Gundy are hoping that Jennings has more great games than "OK" games coming soon.