Spurs' Parker can't stay out of Hollywood, produces Sundance smash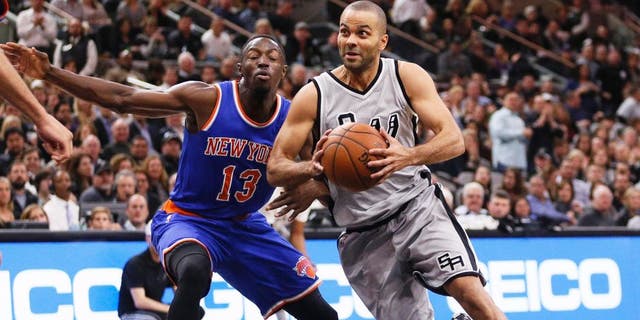 NEWYou can now listen to Fox News articles!
San Antonio Spurs point guard Tony Parker can't lose. Even when he loses, he doesn't lose. On the court, he's still an efficient cog in one of the best basketball teams ever.
And off the court he's apparently the next Harvey Weinstein. According to The Hollywood Reporter (via San Antonio Express-News), the 33-year-old helped produce "The Birth of a Nation", the biggest movie to emerge from this year's Sundance Film Festival.
This all makes sense because according to Parker's Instagram account, he really loves movies. Here he is with Hulk.
If Parker could travel back in time, he'd probably block Ray Allen's Game 6 dagger.
The guy really loves movie stars, too. Here he is with Kevin Hart.
And at the Jurassic World premiere.
See? Parker either plays for a winner or knows how to back one. He doesn't lose.