Spanish Runner Suspended After Doping Allegations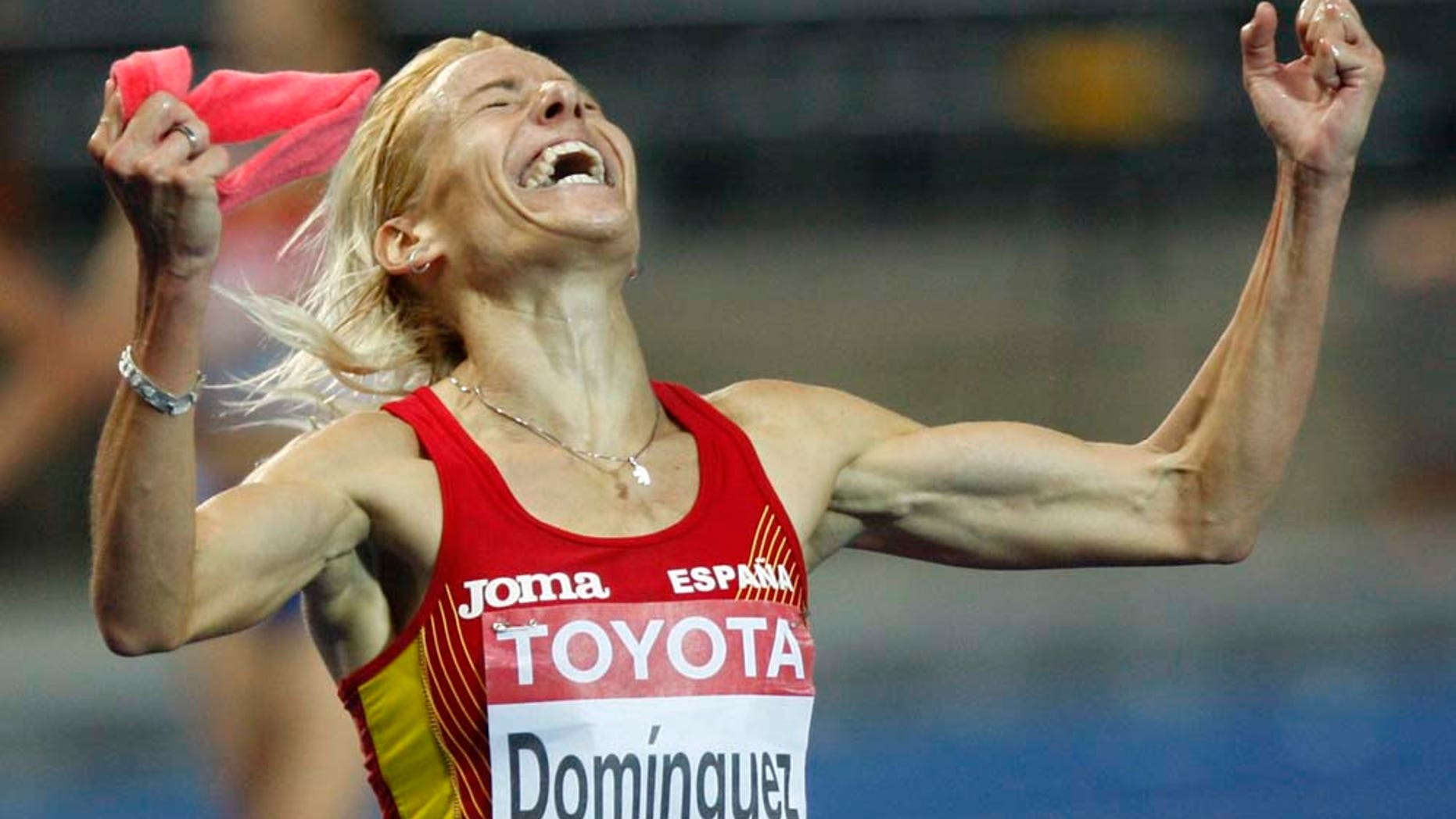 Competitive runner Marta Domínguez, already ensnared in a doping controversy, has been suspended by the Spanish Athletics Federation.
Domínguez, a steeplechase champion who had also served as vice president of the organization, had been detained by authorities on allegations that she was involved in a doping ring.
The federation, or RFEA by its Spanish acronym, said in a statement on its Web site that president José María Odriozola levied the suspension.
He told her Friday, according to the statement, that her suspected involvement "damages..the images of Spanish athletics."
Domínguez was reportedly among 14 people detained by the Spanish Civil Guard on Thursday as part of the Operation Galgo anti-doping investigation.
Sports doctors, pharmacists, trainers, coaches, representatives and athletes were detained in raids across the country for crimes against public health. Several people involved in Operation Puerto — including Eufemiano Fuentes — were among the suspects.
The Civil Guard raided her Palencia home on Thursday, emerging with a laptop, a briefcase and a box. On the Civil Guard's official report, the initials M.D. are listed as "an athlete and supplier of doping substances." Those initials are the only ones listed concerning raids in Palencia.
Anabolic steroids, hormones, bags of blood, documents relating to doping and other material used for blood transfusions were among the material seized in raids on 15 different residences, according to the Civil Guard.
The 35-year-old Dominguez was skipping the 2011 season because she's pregnant, but intends to return in time for the 2012 London Olympics. Dominguez also won the 5,000 meters at the 2002 and '06 European championships. She is one of the most decorated athletes in Spain
Dominguez's trainer, César Pérez, and 2002 European 5,000-meter champion Alberto García were among those reportedly detained along with several figures from Operation Puerto, a blood-doping investigation in 2006.
The Civil Guard started its involvement in April after becoming aware of a group of people who appeared to be aiding sports people at the highest level to use drugs.
Based on reporting by the Associated Press.
Follow us on twitter.com/foxnewslatino
Like us at facebook.com/foxnewslatino