Where's the Beef? Contador Claims Innocence - Again!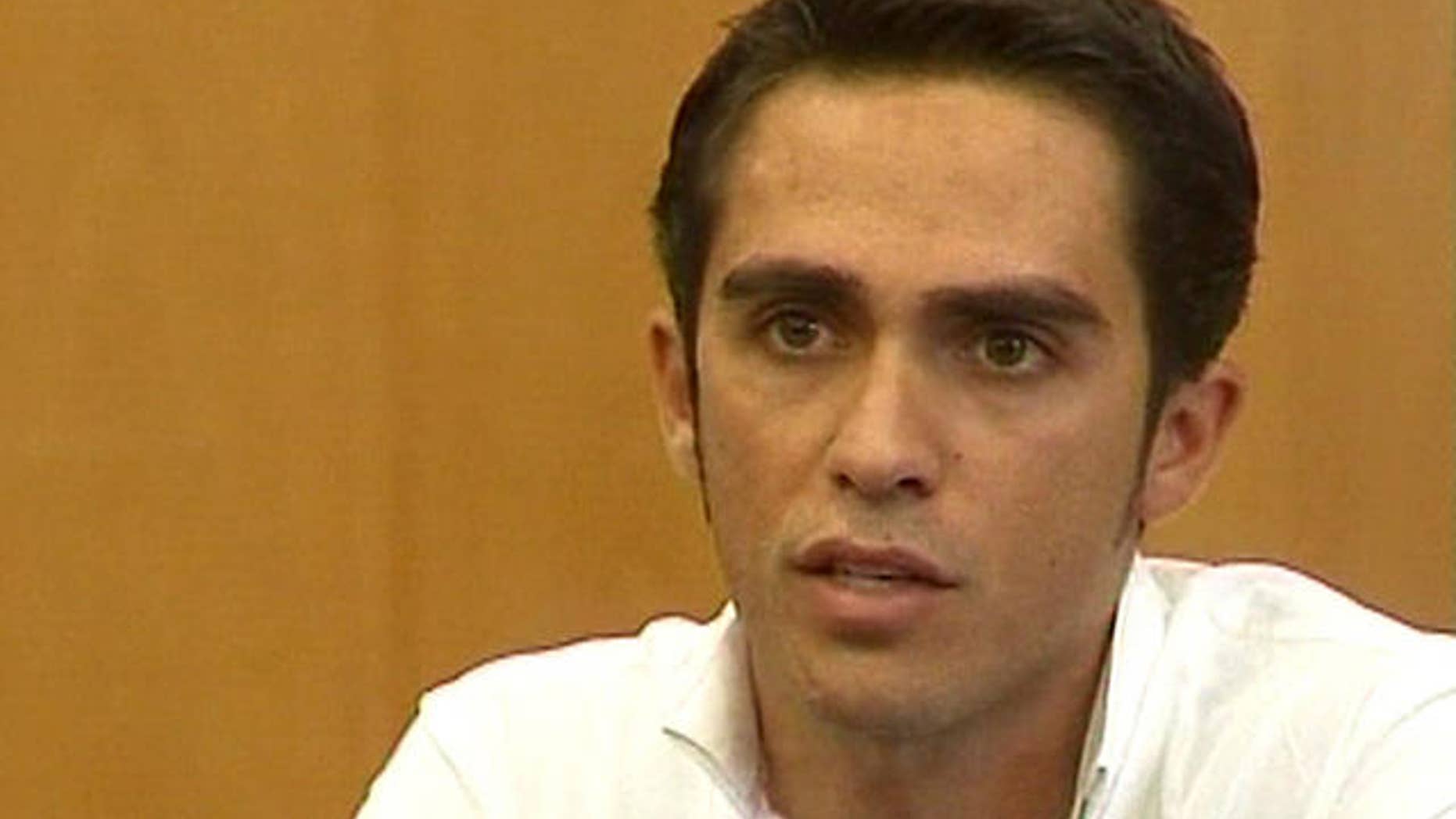 Alberto Contador lashed out at his doubters and his former team in his latest effort to clear his name from the substance abuse scandal that led to his suspension and possible ban.
The Spanish cyclist reiterated his innocence Thursday over his failed doping test at the Tour de France and slammed the Astana team for abandoning him once the news broke.
He is facing a two-year ban and risks losing his third Tour title after testing positive for the banned drug clenbuterol, which he claims came from contaminated meat.
Contador labeled the charges as "absolutely ridiculous" and felt the entire episode had discredited him.
"I don't doubt (my innocence) for one second because I did not do anything irregular at any time," Contador said in an interview broadcast by national broadcaster TVE. "Never."
He looked to be fighting back tears when asked if he would follow up his threat to quit the sport if punished.
"It's early to say that but," said Contador, stopping to reflect on his words with his voice cracking. "I can't say for sure ... that I'll continue."
Contador took a swipe at his Kahzak-based team for failing to provide any support after he announced in September that he had failed a July 21 drug test. Contador had signed a two-year deal to ride with Danish outfit Saxo Bank from 2011 by that point.
"I've always given my most in every event over the last three years," said Contador, who rode for Astana over that time but was unable to defend his 2007 Tour title after it was barred due to a number of doping scandals. "(But) it was no surprise to me" they have failed to defend him."
Contador is hoping a decision on his case by the Spanish cycling federation's disciplinary committee will be reached before the end of the year but still expected the case to stretch regardless of the verdict.
"I've never thought that this won't be resolved in a favorable way — I can't go on thinking any other way," Contador said, adding he will meet with the disciplinary committee on Friday.
Contador, who is accused of using the muscle-building and weight-loss drug from a test taken one day before a crucial mountain stage, also won the Tour in 2007 and '09 for Astana. The beef was bought from the Spanish border town of Irun.
He added that he had been exchanging messages with Tour runner-up Andy Schleck throughout the ordeal.
Based on reporting by the Associated Press.
Follow us on twitter.com/foxnewslatino
Like us at facebook.com/foxnewslatino