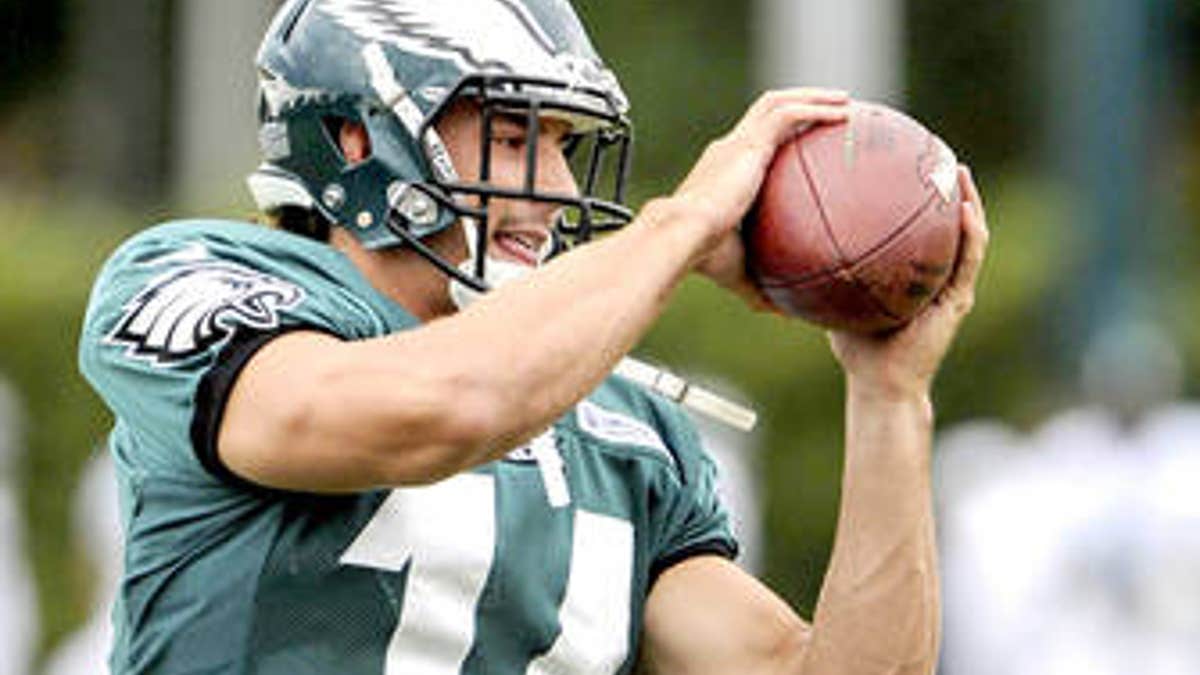 As heated as the fracas between Philadelphia Eagles wide receiver Riley Cooper and cornerback Cary Williams appeared during Thursday's practice, two sources told FOX Sports that they don't believe the issue was race-related nor will there be any lingering fallout.
One source described the altercation as a "non-issue." Another said there was "nothing personal between them. It was just the heat of the battle like all teams have."
"When it comes to Sundays, they all play as one to win," the source said.
Cooper alienated himself from Eagles teammates early in the preseason when an Internet video surfaced of him using a racial epithet at a country music concert. Cooper, who is white, was fined an unspecified amount by the Eagles. Cooper was then given a leave of absence by the team to attend counseling after his quick return to practice following the incident wasn't well received by some teammates, especially those of African-American descent.
One of them was Williams, who is in his first season with the Eagles after leaving Baltimore as a free agent. Williams told the media then that he was hurt by Cooper's slur and that it would take time to forgive him.
It's unclear what caused the altercation between Williams and Cooper after both tumbled to the ground following an incomplete pass. Video from CSN Philadelphia showed Williams throwing punches at Cooper and then holding onto his facemask for an extended period of time.
Williams began screaming at Cooper once the two were separated, leading to quarterback Michael Vick coming over to try and calm matters. Williams traded words with Vick, leading to another verbal spat that required separation by teammates and coaches.
Williams and Cooper both finished practice without further incident.
Williams declined to speak with the media after practice. Cooper said that Williams never mentioned his racial comment during the ruckus and that the two were speaking to each other by the end of the session.
Philadelphia opens the regular season Monday night at Washington.