Son of Roger Clemens taunts opposing bench after big home run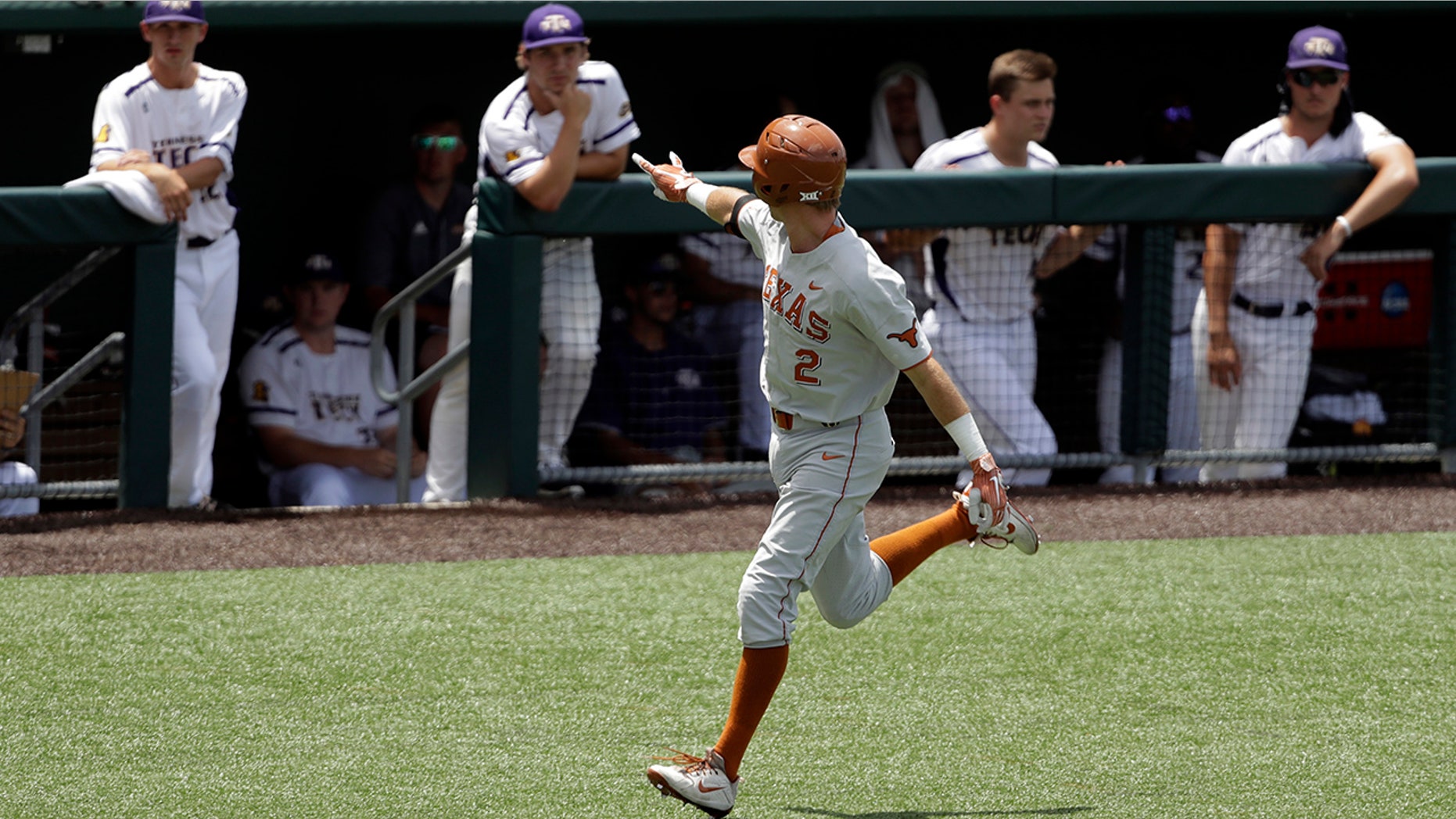 The son of Major League Baseball fireballer Roger Clemens may have broken the unwritten rules of baseball with his home-run celebration while playing for the University of Texas.
Kody Clemens hit a home run Sunday against Tennessee Tech to put the Longhorns up, 3-1. As Clemens rounded third base, he gave the opposing team the "hook 'em horns" sign.
It wasn't the first time Clemens rattled the cages of his opponents, according to Yahoo Sports.
Clemens stared down the Texas A&M bench last weekend after hitting a three-run home run.
Clemens now has 23 home runs on the season, tied for second most in all of college baseball. Texas and Tennessee Tech play their third game of the Austin Super Regional on Monday.