Soccer great Diego Maradona undergoes 2nd gastric bypass operation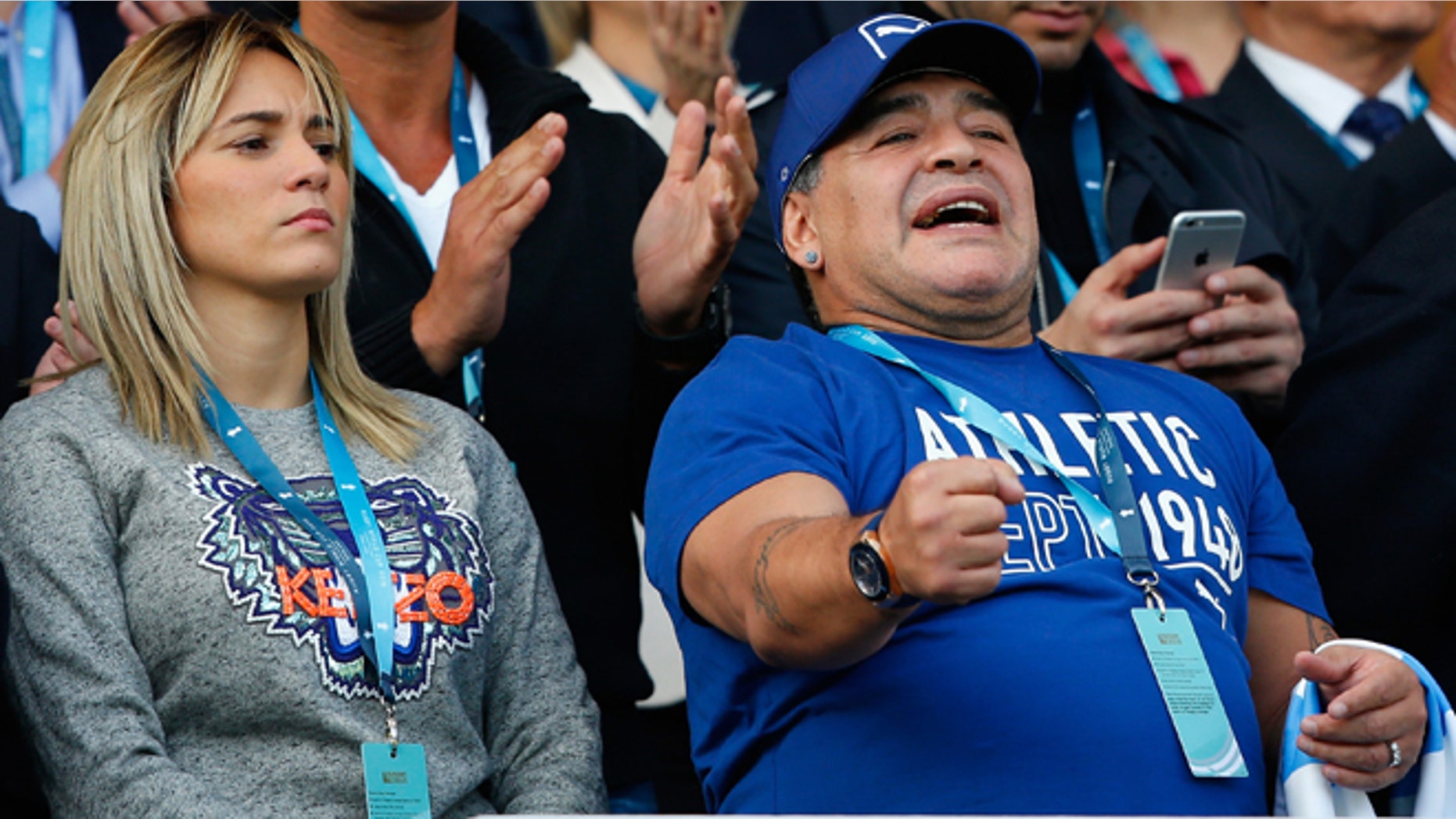 CARACAS, Venezuela (AP) – Soccer great Diego Maradona underwent a gastric bypass operation on Sunday, one of his physicians announced.
Surgeon Carlos Felipe Chaux told the local daily, Panorama, that Maradona had a "gastric belt" inserted at the Obesity and Metabolism Falcón Clinic in the Venezuelan city of Maracaibo , located about 400 miles west of Caracas.
The surgery to the Argentinian legend was intended to correct another bypass that was performed on him in 2005.
Chaux indicated that Maradona could be released from the hospital as early as Monday, but "about a week he'll have to remain in the city."
The surgeon was one of the members of the medical team who operated on the 1986 World Cup winner 10 years ago. That surgery took place in Cartagena, Colombia.
At the time, Maradona was suffering from morbid obesity, which was causing associated health problems like hypertension and cardiac issues. His medical team reduced the size of his stomach between 90 and 95 percent.
Falcón clinic spokespersons declined to comment on Sunday's procedure.
Maradona , an admirer of Venezuela's late socialist president, Hugo Chávez, has frequently praised his political heir, the embattled current president, Nicolás Maduro, and in the last 15 years has been a frequent visitor to the country.