Soccer great Diego Maradona apparently OK after health scare at World Cup match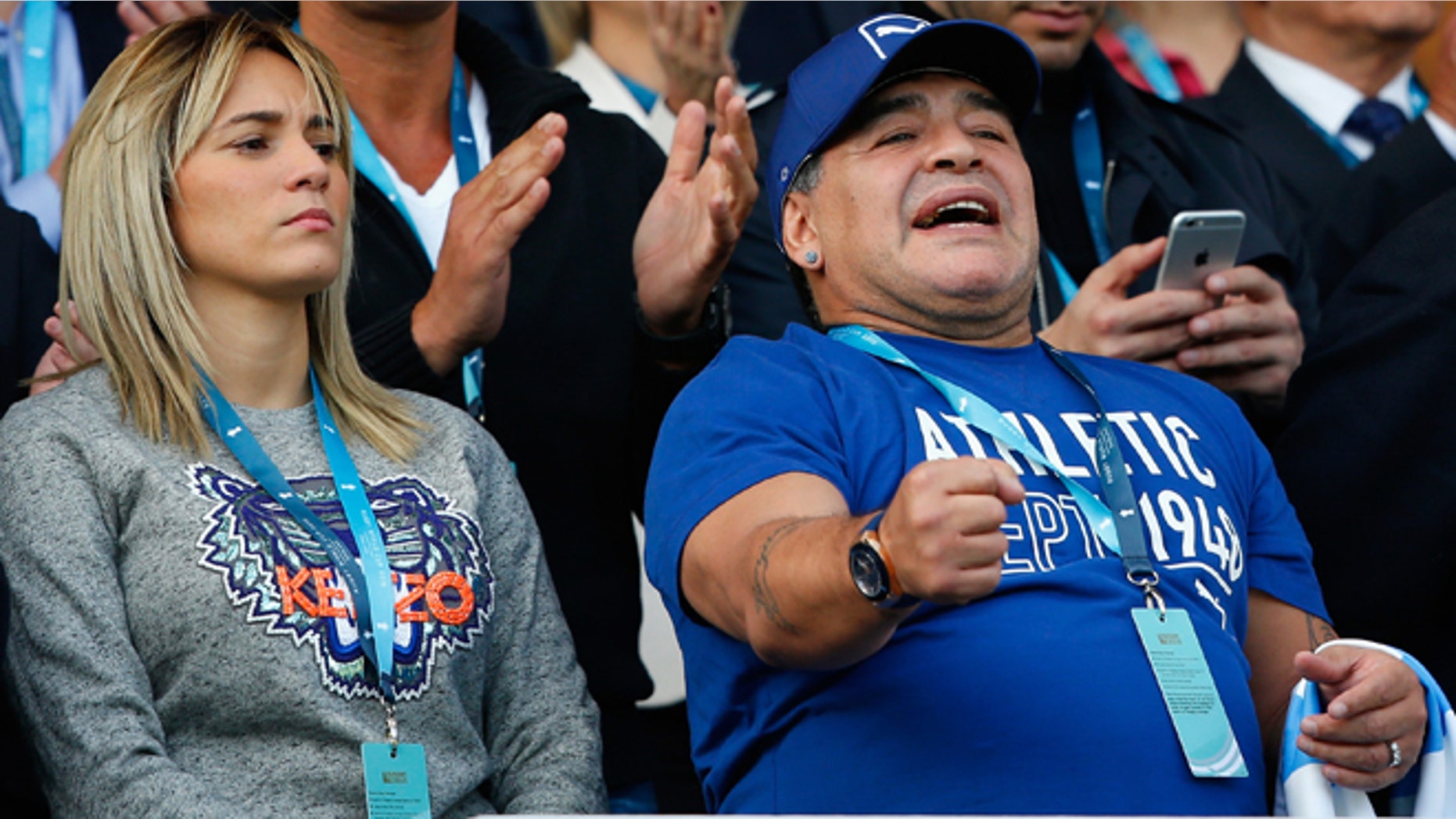 Argentine soccer great Diego Maradona – known for the infamous "Hand of God" goal during the 1986 World Cup – was seen smiling at a Russian airport just hours after receiving medical treatment during Tuesday's Argentina-Nigeria match in St. Petersburg.
Maradona, 57, was treated for low blood pressure in the stadium, but recovered and was able to leave on his own a short time later, Reuters reported, citing information from Argentine media, including the newspaper La Nacion.
The retired soccer was briefly treated at a hospital, the Argentine website of ESPN reported, according to Reuters.
Videos posted online show Maradona needing help to move to a luxury box after Argentina's 2-1 victory, which helped the team advance to the next stage of the 2018 FIFA World Cup in Russia.
A photgraph of Maradona smiling at the airport was posted online about two hours after the match, the Associated Press reported.
There was no immediate information on Maradona's medical condition.
Maradona led Argentina to the World Cup title in Mexico in 1986. In the past, he has battled cocaine addiction and in 2015 underwent gastric bypass surgery, Reuters reported.
The Associated Press contributed to this story.