Snow, heat, bees: Extreme conditions are all part of the game for athletes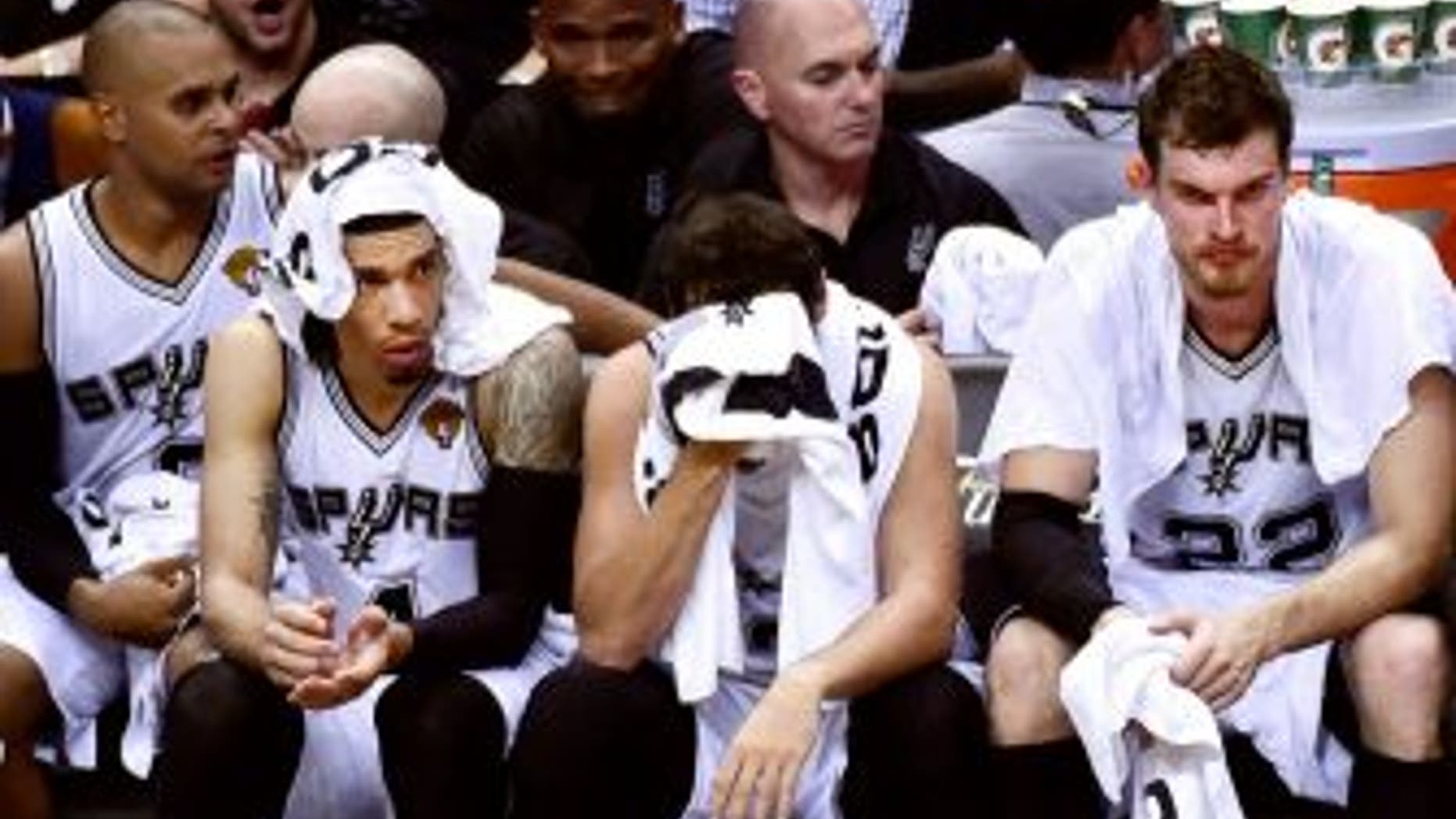 The brutal heat inside San Antonio'€™s AT&T Center during Game 1 of the NBA Finals may have caught many by surprise, but athletes are amazing specimens capable of playing in nearly any kind of climate.
(Side note: If you'€™ve never had a debilitating leg cramp that makes every step feels like a thousand living nightmares, hey, lucky you!)
Extreme conditions, be they unexpected or otherwise, are always part of the deal for an elite athlete, and they are skilled at adapting as best they can. But really, some situations in sports are beyond the grasp of reason.
The Badwater Ultramarathon is 135 miles traditionally run through Death Valley every year during July, when the average temperature is 116 and can go as high as 134. Yes, people willingly volunteer to do this.
What the US men's national soccer team didn't readily expect — although maybe it should have — was near-whiteout conditions during its World Cup qualfiier against Costa Rica in Colorado back in March 2013. SnowClasico? More like WhoaClasico! Because seriously, look at those game conditions. That's nuts.
Better yet is the extreme sports event you're fully expecting but also have absolutely no idea how it will look when it comes to pass. For example, Roger Federer and Rafael Nadal agreed to a friendly tennis "exhibition" on the waters of Doha Bay back in 2011. And "on the water" literally meant just that: A "floating" tennis court was constructed so that the water just lapped up onto their sneakers. Aquatennis may not have much of a practical future, but it sure looked nice.
But with extreme conditions, it's all about reacting to the unpredictable, something that is so spur-of-the-moment nutso that your instinctual quick thinking is put to the test. Say, when a sprinkler system malfunctions during a baseball game. No one enjoys this.
OK, maybe Pedro Martinez enjoys it.
Or when your dugout becomes overrun with water. In that case, better keep your flood pants on under your uniform.
And once in a while, you encounter that horrifying sequence of events that must bring all sports to a halt, for fear of everyone's safety. Of course, that could only mean BEES.
All of these complications are a natural part of sports — even the BEES. So remain vigilant at all times.
Bees or no bees, you can follow Erik Malinowski on Twitter at @erikmal and email him at erik.malinowski@fox.com.