Snoop Dogg gave Kobe Bryant a Lakers-themed car as a retirement gift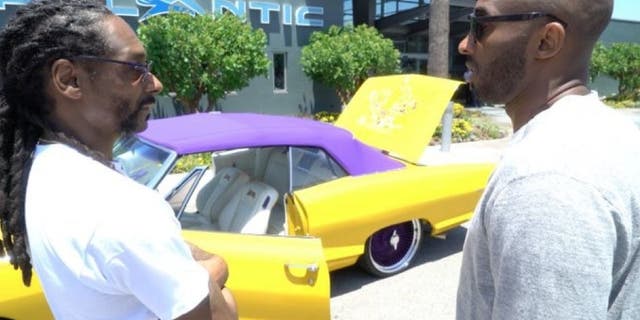 NEWYou can now listen to Fox News articles!
Kobe Bryant called it a career this year, and in doing so he received a bunch of retirement gifts. Given his legacy and greatness, it's no surprise that some of his closest peers wanted to send him off with a handful of presents.
None of them were as great as the one Snoop Dogg gave him, though. Bryant shared a photo of the "unbelievable" retirement gift he got from Snoop, which is a Lakers-themed convertible.
The hood features a collage of some of the greatest Lakers of all time ... and Snoop, of course.
The two also went for a ride in the car afterwards.
Moral of the story: Become friends with Snoop Dogg and you shall receive great gifts.