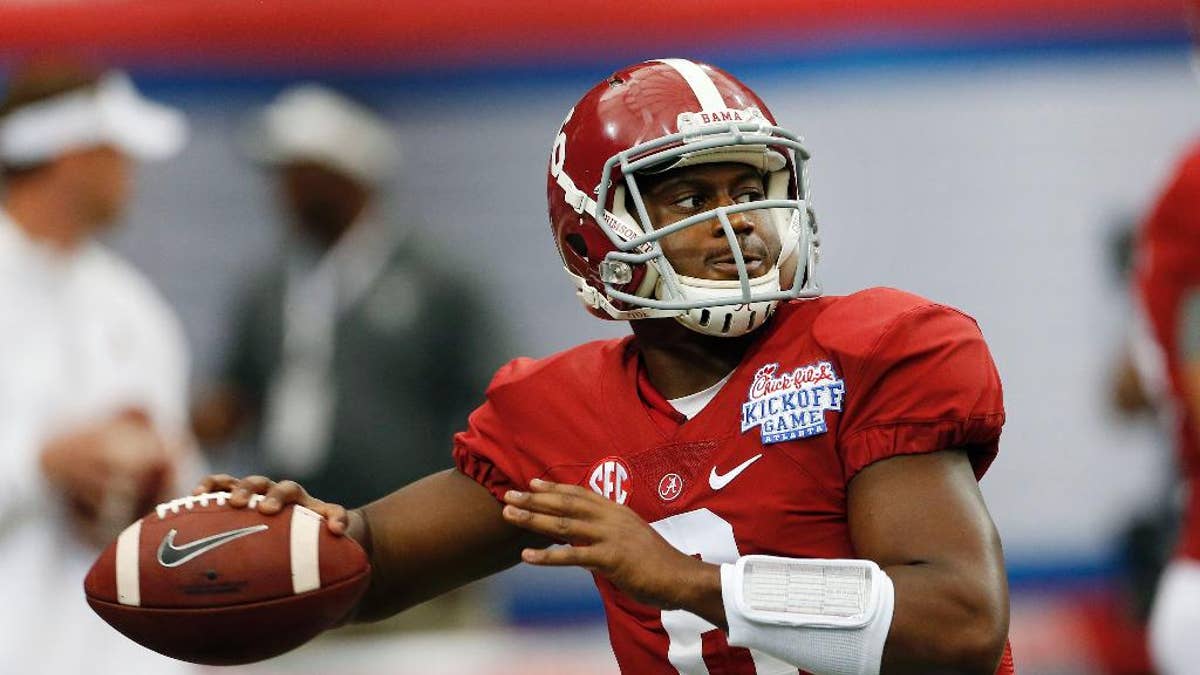 ATLANTA – Blake Sims is starting at quarterback for No. 2 Alabama against West Virginia.
The Crimson Tide are expected to play both Sims and Florida State transfer Jake Coker in the opener at the Georgia Dome. The fifth-year senior Sims got the first start of his career.
Alabama is looking for a replacement for three-year starter AJ McCarron, who was drafted by the Cincinnati Bengals in April.
Sims is 23 of 39 for 244 yards and two touchdowns in his career at Alabama, playing mostly in mop-up and low-pressure situations.
Coker was Jameis Winston's backup last season at Florida State. He didn't go through spring practice with the Tide because he still needed to graduate from FSU to be eligible this season.