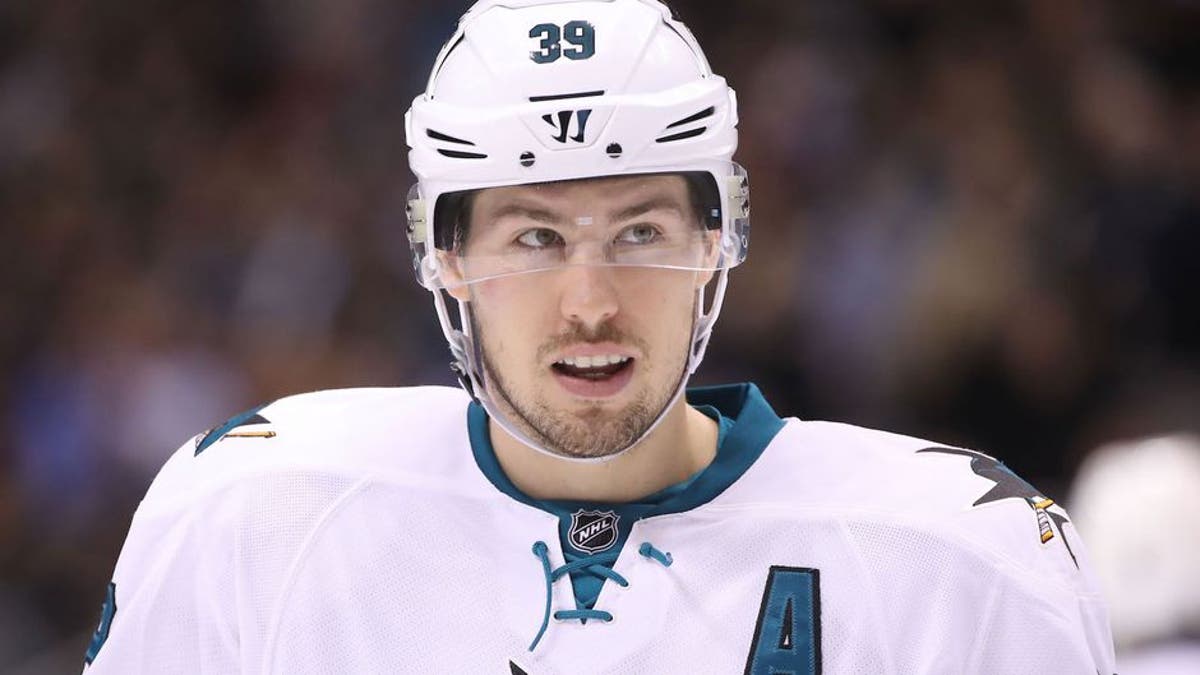 Would you like to look at some beautiful hockey photos? Click here.
Would you like to look at some absolutely grossphotos of a gruesome hockey injury? Go ahead and keep readingbut don't say I didn't warn you.
San Jose Sharks forward Logan Couture took a puck to the mouth during a game against the Nashville Predators in late March. The incidentdid some serious damage, knocking out several teeth and keeping him out of action for the stretch run of the regular season. And while the 28-year-old Couturedidn't need to have his mouth wired shut, hislower teeth needed to be held in place by wires and his upper teeth by plastic bonding.
He said it that, at points, it hurt to even breathe.
Regardless, he played in all six of the Sharks' playoff games before they were eliminated by the Oilers, scoring twice and picking up an assist.
After wearing a full-facial protective cage in the first few games, he went back to his normal visor. Without protection on the lower half of his face, he got hit in the mouth a few additional times. He said at least one of his teeth shifted in the process.
But with his season officially over, Couture decided to give us all a glimpse at exactly how much of a disaster his mouth was in the aftermath of the incident. (Spoiler alert: It's pretty much a war zone. Take in the photos at your own peril.)
With the offseason comes repairs and recovery. Coutureis set to undergo surgery to fix his mouth, and he may lose somemore teeth in the process. Hopefully they get that all sorted out, for the sake of everyone.
Between Couture's mouth and Joe Thornton's knee, it's probably for the best that the Sharks were handed an early exit in this year's playoffs.