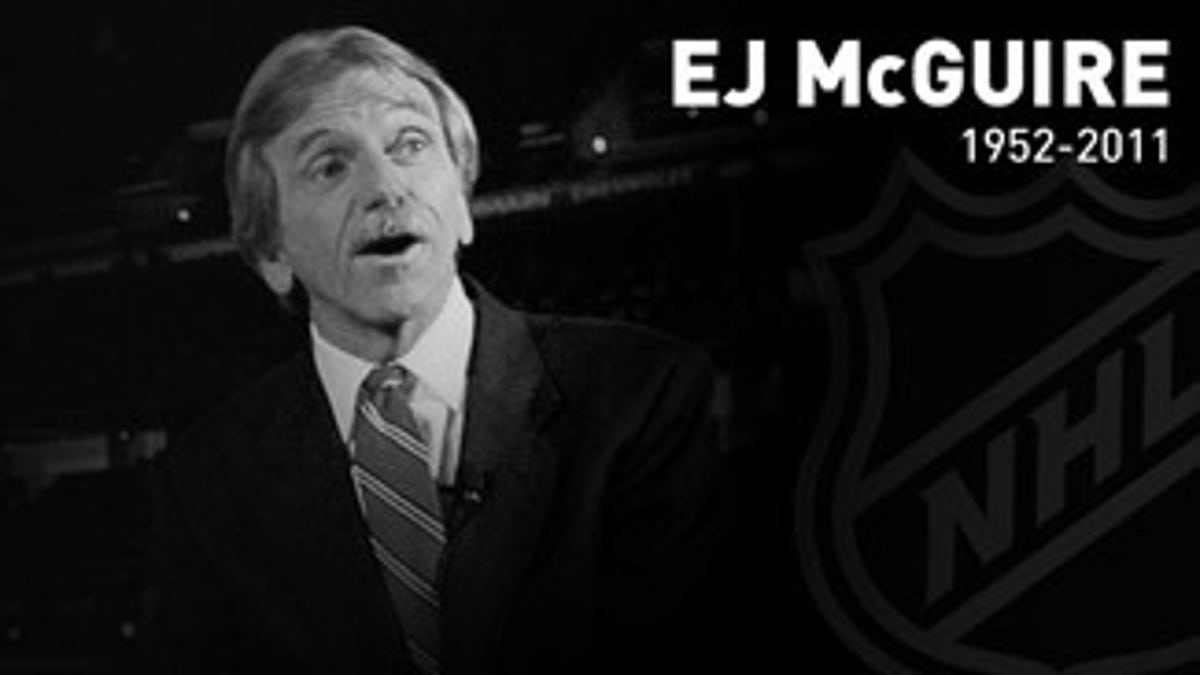 Funeral services for NHL VP of Central Scouting EJ McGuire will be April 12, 11 a.m., at Mary, Mother of God Catholic Church in Oakville, Ont.
McGuire, 58, a long-time scout and coach as well as a highly respected figure in hockey, died Thursday after a brief but courageous battle with cancer. He is survived by his wife, Terry, and daughters Jacqueline and Erin.
Visitation will held at Glen Oaks Memorial Gardens in Oakville from 4 to 8 p.m. on April 11 and from 9:30 to 10:30 a.m. on April 12.
The family has asked that in lieu of flowers, charitable donations can be made in McGuire's name to any charity, but especially to the Ian Anderson House, the palliative care center at which McGuire had been residing. The family thanks everyone for continued prayers.
Anyone who wishes to send condolences can do so at Carepages (www.carepages.com), and search the Family and Friends section for ejmcguire (no spaces). Visitors to the site can create a user name and password for access.