Senators fire Clouston, assistant coaches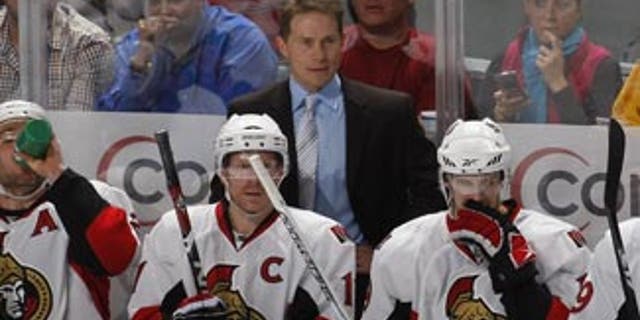 The Ottawa Senators have dismissed coach Cory Clouston and assistants Greg Carvel and Brad Lauer.
General Manager Bryan Murray announced the dismissals not long after the Senators completed their season with a 3-1 loss at Boston on Saturday afternoon.
Clouston, 41, was named Ottawa's ninth coach on Feb. 2, 2009, after being promoted from AHL Binghamton Senators. He had a record of 95-83-20 with Ottawa. The Senators made the playoffs once under Clouston, losing to Pittsburgh in six games last season.
The Senators finished this season with a 32-40-10 record, 13th in the Eastern Conference. Their minus-58 non-shootout goal differential is by far the worst in the conference.