Seminoles' Rodriguez sparks No. 22 Florida State's turnaround, averaging team-best 16.2 points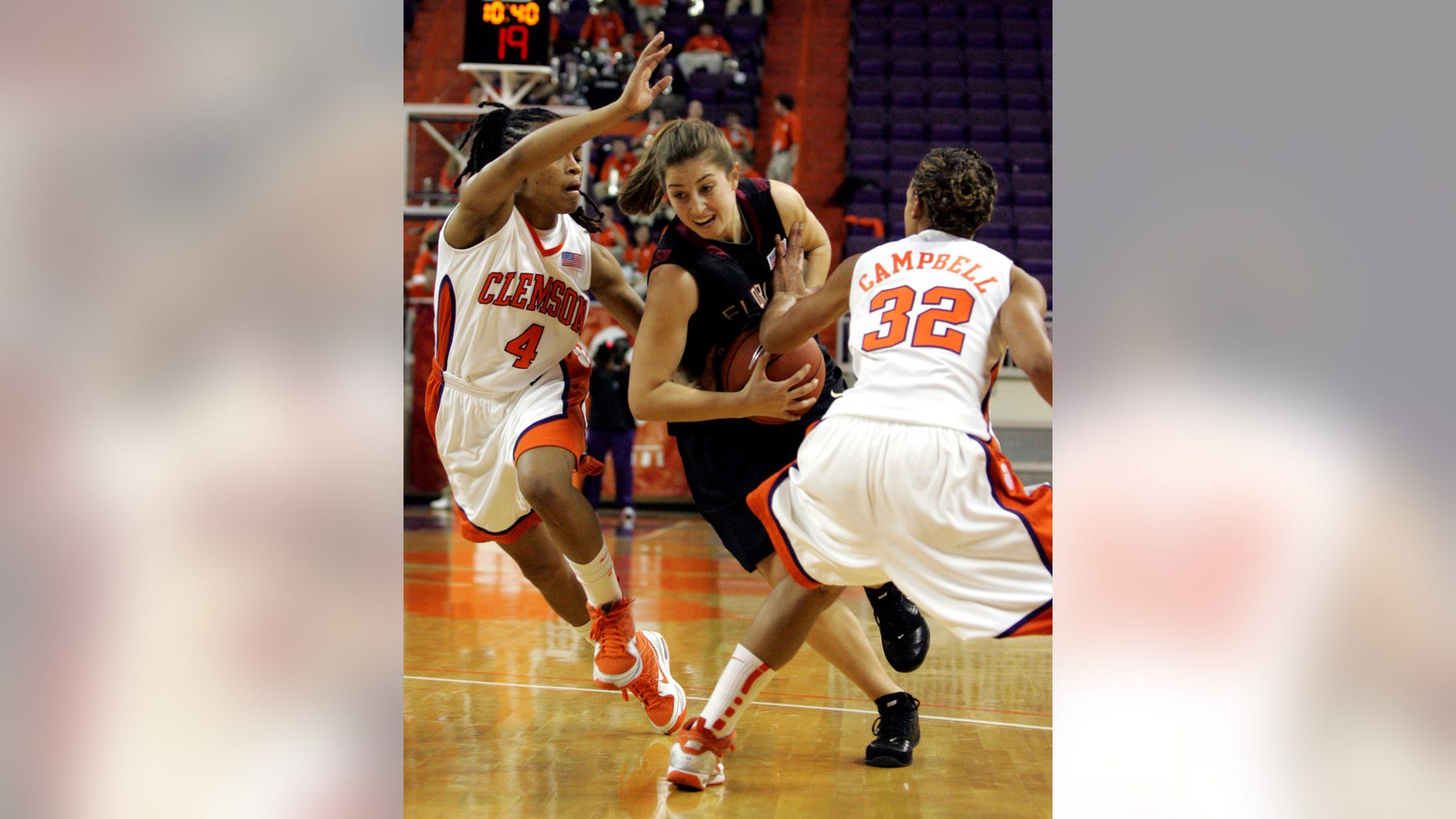 TALLAHASSEE, Fla. – It's a good thing Florida State's Leonor Rodriguez had patience, and plenty of it.
After an unremarkable first three seasons at a school far away from her home in the Canary Islands, Spain, the 21-year-old sharpshooter has become a driving force in the high-scoring Seminoles turnaround from its first losing season in a decade.
"Hard work pays off, sometimes sooner and sometimes later," Rodriguez said after a late-afternoon Seminole practice this week. "I never gave up. I always believed in myself."
Rodriguez's 16.2 points a game leads the 22nd-ranked Seminoles (15-3, 5-2 ACC). She is shooting 51.5 percent from the floor, 43.8 percent from 3-point range and making 84.1 percent of her attempts. Her 51.5 shooting percentage is the highest among any guard in the country as the Seminoles enter a busy weekend with home games against Atlantic Coast Conference rivals Georgia Tech on Friday night and Virginia Tech on Sunday.
No one is happier about Rodriguez' emergence than Florida State coach Sue Semrau, who had had her doubts whether Rodriguez could make the adjustments to the faster, rougher brand of basketball played in the U.S.
"I wondered if she could ever compete in this league with her deficiencies," said Semrau, noting Rodriguez wasn't initially strong or fast enough not to mention a language barrier. "It took her some time to adjust to the American game."
Rodriguez too had her doubts at times during a sophomore season when she saw little playing time.
"I felt like 'didn't I make the good choice? What am I doing?'" she said. "The toughest adjustment was to get physical, to get rough. I knew I needed to work hard."
Rodriguez, who averaged 3.9 points a game through her first three seasons, is on course to become the eighth Florida State player to score 500 points or more in a season. She had never scored more than 13 points in a game before this year and already has scored 20 or more seven times.
Semrau said her late-blooming senior reminds her of former University of Minnesota star Lindsay Whalen, who now plays for the WNBA's Minnesota Lynx.
"You look at them and think, 'how do they get it done?'" Semrau said. "There are so many players these days that are one dimension. They are very savvy, very crafty."
Semrau considers Rodriguez one of the headiest and determined players she has coached during her three decades in the business.
He said Rodriguez worked as hard on her physical development as she did on her shooting skills during first two seasons when she saw little game action.
"She would always come in for feedback," Semrau said. "She always wanted to know 'how can I get better, what do I need to work on?'"
Rodriguez, who will graduate in the spring with a degree in dietetics, credits her improvement to being in better physical condition and having more confidence after a summer of international competition.
She has led the Seminoles in scoring a team-high eight times this season and is on pace to more than double the scoring output of her first three seasons here. Rodriguez scored a total of 69 points in her first two years at Florida State before finding a bit more playing time as a junior when she played a significant reserve role for the Seminoles.
"Other players on our team can look at her as an inspiration and a reason to persevere," Semrau said. "It's the reason we coach, to watch that development so someone who has worked so hard can be rewarded as she has been."