Schrager podcast: The case for the Cowboys making the Super Bowl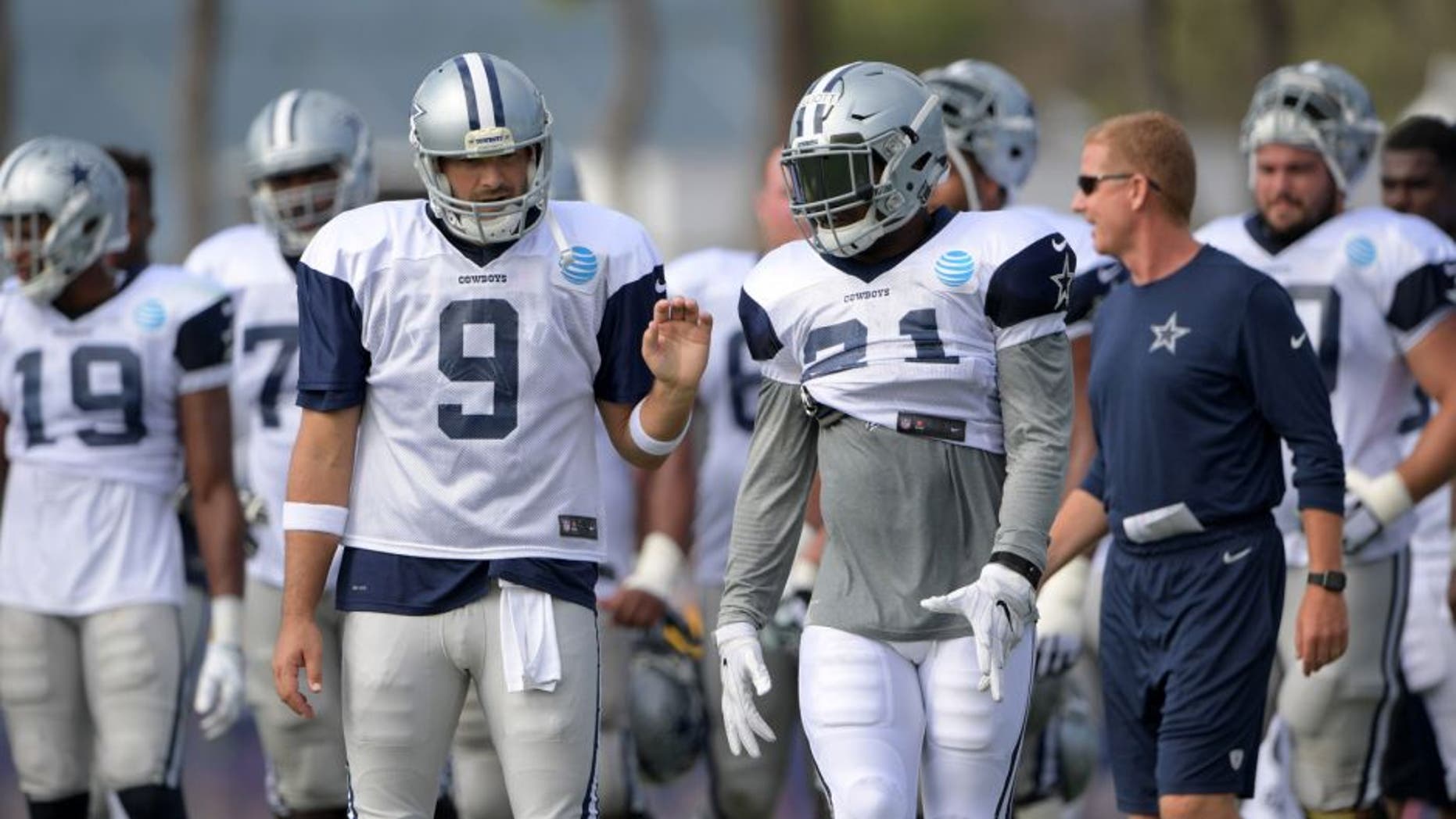 As the preseason moves along, FOXSports.com Senior NFL Writer Peter Schrager is joined by Sports Illustrated and The Dan Patrick Show's Andrew Perloff.
Schrager and Perloff discuss Perloff's new article "Blazing Helmets: The Improbable Tale of the Dallas Cowboys' Return to Super Bowl Glory" in which he writes a screenplay about Jerry Jones and the Cowboys' attempt to get back atop the NFL once again. Plus, the two discuss their most interesting teams this preseason, which storylines have them most intrigued, and how these storylines could have a significant impact on the regular season.
:55 -- €" Could Mark Sanchez's career be on the line this preseason?
7:15 -- €" The case for the Dallas Cowboys making the Super Bowl this season
12:00 -- €" Jared Goff is way behind where he should be and will have growing pains
14:30 -- €" Controversy over "Fat Arm Friday" on Hard Knocks: It isn't an original idea.
17:20 -- €" Why the Browns are the most intriguing team to watch in the preseason
23:30 -- How will the Patriots fare in the first four weeks without Brady? And how will the layoff affect Brady in Week 5?
27:10 -- €" The Titans' running game may help them become the most surprising team in the NFL
32:00 -- How Christian Hackenberg and Bryce Petty could play a factor in the Jets' decision to sign Ryan Fitzpatrick long term
36:30 -- €" Could Kirk Cousins lead the Redskins to the playoffs in a contract year?
45:30 -- Handicapping the 49ers QB situation: Is it Blaine Gabbert's job to lose despite the addition of Chip Kelly?
48:15 -- €" Could the Bengals' constant struggles in the playoffs get in their head and start affecting their regular season?
52:20 -- €" Despite a new coaching staff, some key additions and rising stars on the team: Why are the Giants a boring franchise?