Saturday showdown: Jamaica, US sprinters to face off in 4x100 relay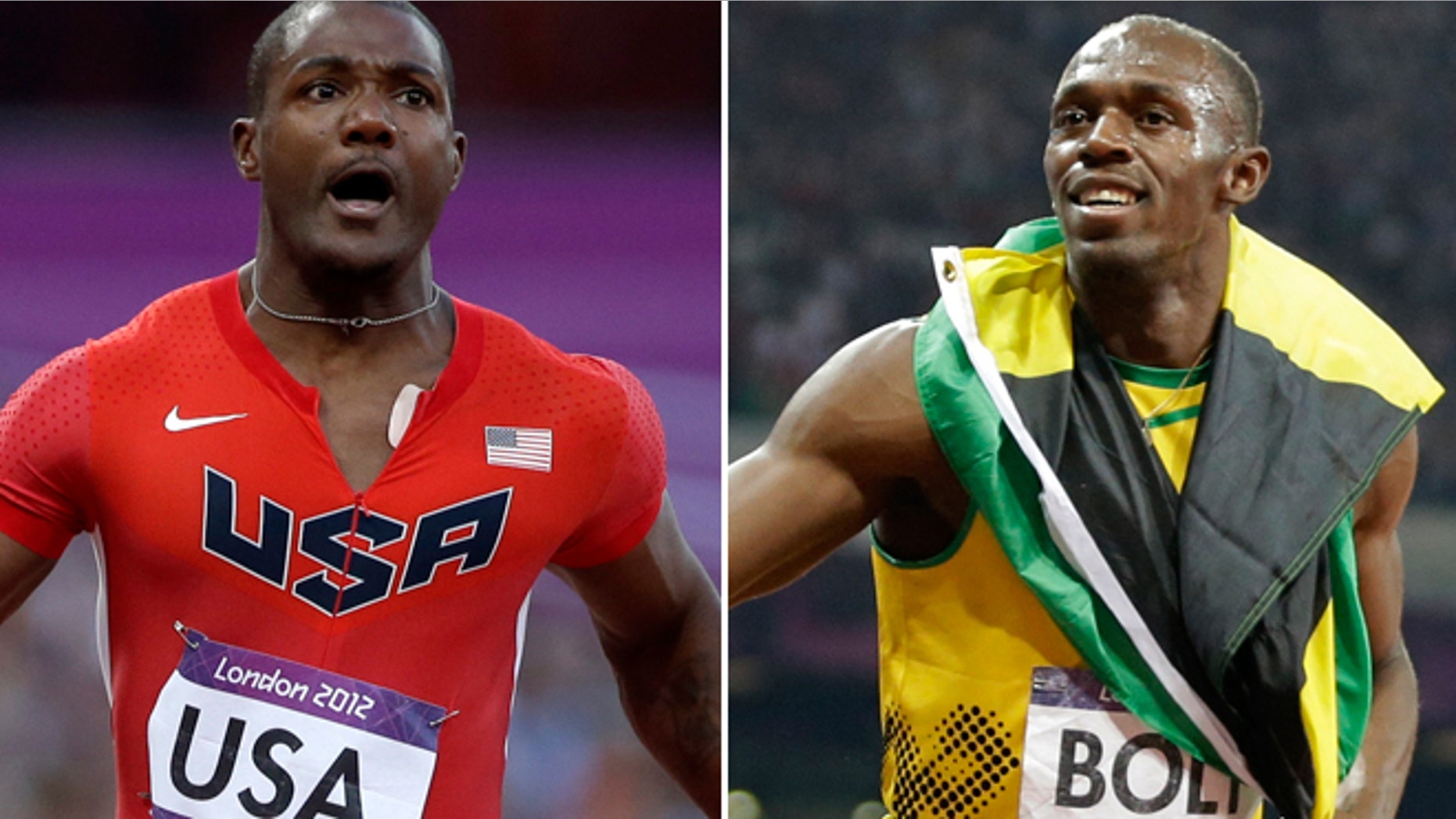 How much separates the celebrated Jamaican sprinters from their American rivals? Just one-hundredth of a second.
And the Americans were on the winning side of that margin Friday, with a day to go until the showdown Saturday in the finals of the 4x100-meter relay.
The Americans, however, still enter Saturday's race as the underdogs, since the Jamaicans were able essentially to match the U.S. mark in the semifinals without the benefit of their star runner, Usain Bolt, the fastest man in the world.
Even so, there's reason for hope on Team USA, after 100-meter bronze medalist Justin Gatlin ran the anchor leg Friday to help the American team break a 20-year-old national record by finishing in 37.38 seconds. The old mark of 37.40 was initially established in 1992 with Carl Lewis on the last leg, and later equaled.
Jamaica ran 37.39 in the other semifinal without Bolt, who got a chance to rest a day after adding gold in the 200 to his gold in the 100. He is expected to run the anchor in Saturday's final.
"We're going to figure out a way to go out there and compete with them," Gatlin vowed. "We're not scared of them."
The current world record of 37.04 was set by Jamaica at last year's world championships.
On Friday, the U.S. went with former University of Florida running back Jeff Demps, Darvis Patton, Trell Kimmons and Gatlin. Tyson Gay, who finished fourth in the 100 and is still in search of his first Olympic medal, figures to be added to the relay team for the final.
The American men are back in the final after missing it in Beijing when Patton and Gay mishandled the baton exchange in a preliminary heat.
Jamaica wound up winning the gold, one of Bolt's three record-breaking runs in 2008, when he won the 100, 200 and 4x100.
He can repeat that trio of titles Saturday by joining the likely holdovers from the semifinal victory: Nesta Carter, Michael Frater and Yohan Blake, the silver medalist in the 100 and 200.
"We've got guys that have been running good and we've got Usain Bolt, who's going to run a fast time," Blake said. "It's going to be interesting."
The Associated Press contributed to this report.