Sam Allardyce quits as England soccer manager after newspaper sting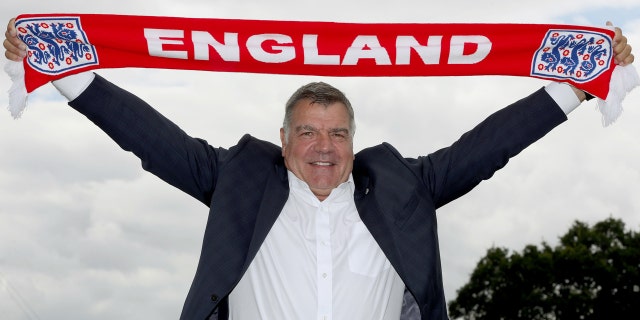 LONDON – Sam Allardyce left his position as England manager on Tuesday after only one match in charge over a series of damaging comments to undercover reporters that the English Football Association deemed "inappropriate."

The FA acted swiftly after British newspaper The Daily Telegraph published video of Allardyce appearing to offer advice on how to sidestep an outlawed player transfer practice and to also negotiate a 400,000-pound ($519,000) public-speaking contract with reporters posing as businessmen.

"Allardyce's conduct, as reported today, was inappropriate of the England manager," the FA said in a statement. "He accepts he made a significant error of judgment and has apologised.
However, due to the serious nature of his actions, the FA and Allardyce have mutually agreed to terminate his contract with immediate effect."

The 61-year-old Allardyce was only hired on July 22 and had a contract through 2018. In charge for 67 days, he is the shortest-serving England manager.

"This is not a decision that was taken lightly but the FA's priority is to protect the wider interests of the game and maintain the highest standards of conduct in football," the FA statement said.
"The manager of the England men's senior team is a position which must demonstrate strong leadership and show respect for the integrity of the game at all times."

Gareth Southgate, the manager of England's under-21 side, will take charge of the senior team's next four matches -- against Malta, Slovenia, Scotland and Spain -- while the FA searches for a new coach. After opening World Cup qualifying with a victory in Slovakia, England plays Malta on Oct. 8 and Slovenia on Oct. 11.

The Telegraph published its undercover investigation in its Tuesday edition, under the front-page headline: "England manager for sale."

Allardyce met people he reportedly thought were representatives of an Asian firm. In a grainy, edited video, he is recorded as saying it was "not a problem" to circumvent FA rules that stop third parties from owning the economic rights of players. FIFA has banned third-party ownership as a threat to the game's integrity because investors force transfers to make a profit.

"You can still get around it," the former Sunderland and West Ham manager said. "I mean obviously the big money's here."
Allardyce told the undercover reporters that his predecessor Roy Hodgson sent players "all to sleep." Allardyce also mimicked Hodgson's speech impediment.

He also questioned why Prince William, who is president of the FA, did not appear at last week's London launch of the 2020 European Championship. Wembley Stadium will host the semifinals and final of the tournament.

"It would have been nice if he'd have turned up but he obviously had more, much busier things on," Allardyce said.