Sabres Kane blames legal issues on being targeted as athlete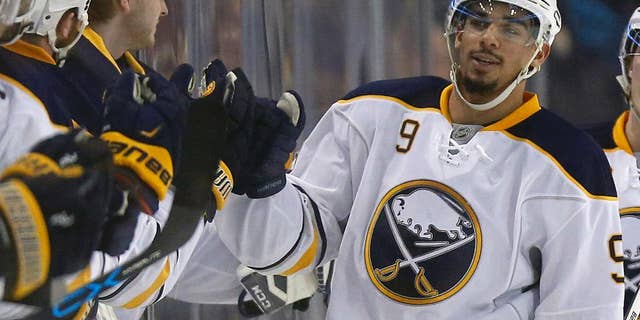 NEWYou can now listen to Fox News articles!
BUFFALO, N.Y. – Buffalo Sabres forward Evander Kane says he needs to be more careful when putting himself in situations that might lead to off-ice trouble.
He says it's about "picking my spots better."
At the same time, Kane blames his latest legal problems on something that "happens to athletes or people in a position such as myself."
Kane spoke Thursday when Sabres players reported for the start of training camp. The comments were his first publicly following a tumultuous offseason during which he was arrested for allegedly grabbing women by the hair and neck during an altercation at a Buffalo bar.
The 25-year-old is also being sued by a woman claiming he seriously injured her during an attack in the player's hotel room in December.
Kane pleaded not guilty to the charges stemming from the bar altercation. He filed a counterclaim against the woman suing him, calling her allegations "a sham."