Ryan Newman scores huge upset win in Camping World 500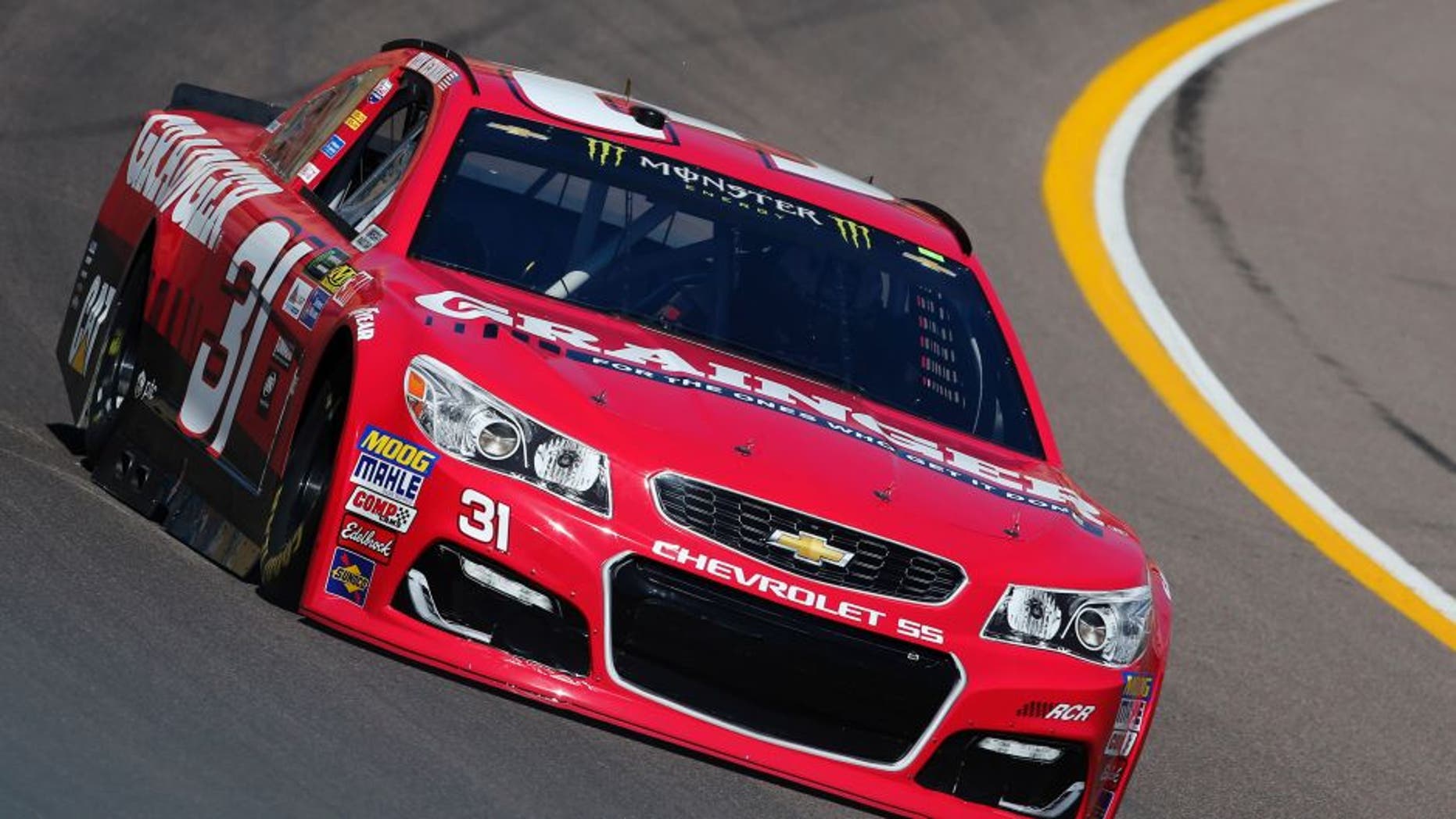 Ryan Newman won the Monster Energy NASCAR Cup Series Camping World 500 Sunday at Phoenix Raceway, gambling to stay out on old tires at the end and earning a huge payoff.
It was Newman's 18th Cup win overall and his second at Phoenix, but his first since joining Richard Childress Racing in 2013. It broke a 127-race winless string for the driver of the No. 31 RCR Chevrolet.
"What a gutsy call by Luke (Lambert). I called for two tires and he called for none," Newman said of his crew chief's race-winning decision to tell him to stay out while most of the rest of the field pitted. "I've won more races onno tires than I have with four.
"I'm just proud of these guys. We had a good car all day. We kept it out of trouble and collected in the end."
The 312-lap race was divided into three stages -- and each one was dominated by a different driver. Yet none of them won the race.
Kyle Busch was the dominant one in the final stage, but failed to win when he got stuck on the inside of the third row on the final restart after Joey Logano, of all people, blew a tire in his No. 22 Team Penske Ford with six laps to go. Busch and Logano tangled on pit road following the previous week's race at Las Vegas.
Three drivers -- including Newman -- stayed out while the rest of the field, including Busch, pitted after Logano's Phoenix mishap.
Newman took off on the green-white-checkered restart and held off Kyle Larson, who finished second for the third race in a row. Busch, who had to start in fifth after nearly running into the car driven by his brother, Kurt, while pulling out on pit road, was able to drive up to third but could get no higher.
Logano started from the pole and led 47 of the first 48 laps and cruised to the Stage 1 win.
But Chase Elliott passed Logano early in Stage 2 and then led nearly all of that 75-lap segment to take the second stage win.
By the time 30 laps remained in the race, though, Busch was in control of the lead -- and both Logano and Elliott had faded.
Overall, Elliott led 103 laps and Logano led 82. But as often is the case at the 1-mile track, the brakes in their two cars started giving them problems down the stretch.
Busch appeared to save his for the final 162-lap segment that nearly earned him the race win.
He took the lead on pit road with 118 to go during a caution period that was brought about by Matt Kenseth hitting the outside wall hard after having a tire go down. Busch's pit crew got him in and out of the pits in a mere 11.4 seconds on what seemed was going to be the money stop.
Busch appeared to be cruising to the win when Logano's No. 22 Toyota blew a right-front tire and slapped the wall with just six laps remaining, ending Logano's day and mucking up Busch's.
The cars of Ricky Stenhouse Jr. and Martin Truex Jr. stayed out along with Newman. Stenhouse held on for fourth, while Truex faded to 11th by the finish. Rounding out the top five was Brad Keselowski in fifth.
It was Newman's first win since the summer of 2013 when he won at Indianapolis while still driving for Stewart-Haas Racing.