Ryan Lochte Says Michael Phelps Will Be In Brazil For The 2016 Olympics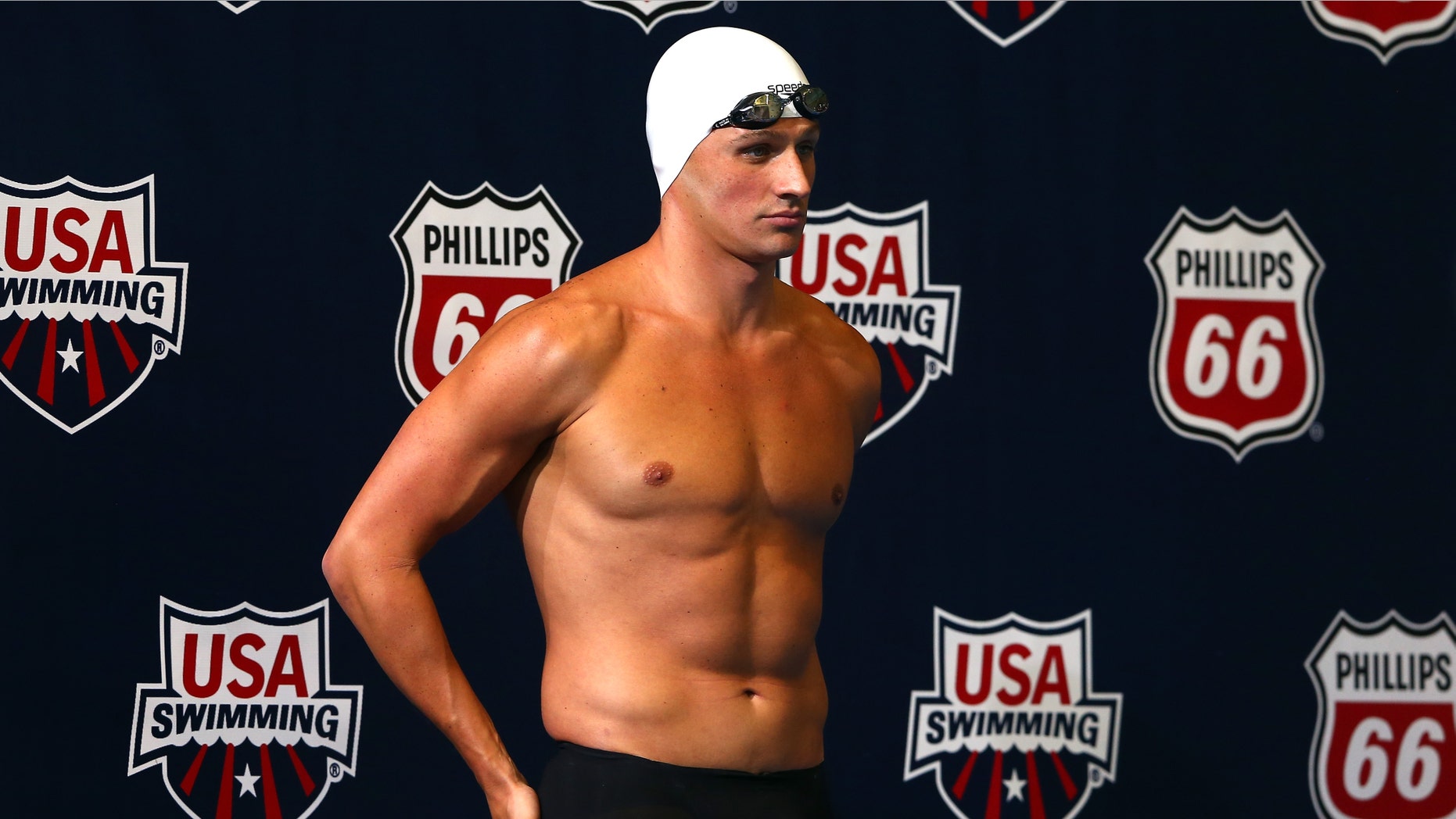 Ryan Lochte said a Michael Phelps rematch may still be a possibility.
Despite Phelps' adamant claims he has taken his final plunge into the pool of competitive swimming, his chief rival during the 2012 London Olympics said a different story.
While at the U.S. Swimming National Championships, Lochte spoke about Phelps, saying "we all know by now that he's coming back."
"I don't think it's really a surprise. It's just a matter of when he's going to get back into the full swing of training," Lochte told the Indy Star.
Now that Lochte may not be able to escape the shadow of the most decorated Olympian in history, that doesn't mean he'll be "hanging up the Speedo and just calling it quits."
"I love racing against Michael," Lochte told the Star. "He's definitely the hardest racer I've ever had to go up against. What he's done for the sport of swimming is amazing. I don't think anyone else can duplicate that. I hope he comes back because racing him is fun and it's good for the sport — so, I think he will."
A few weeks ago, Phelps shared a photo of himself training with his longtime coach, Bob Bowman, on Instagram, hinting at a comeback.
However, while both Lochte and Phelps seem to be open to the idea, Bowman is not so sure.
"As far as the comeback, I think I'll be the first to know, and I don't know anything," Bowman told USA Today.
"He's really enjoying himself. He's playing a lot of golf and I think he's in good place as a person, and that's real important to me, because he had a hard four years. I think it was tough on him."
For Lochte, the biggest challenge was not the threat of Phelps but the sparkle of celebrity.
"After taking a break for so long, you kind of get sucked into that celebrity lifestyle. You don't have to wake up to go to the swimming pool. You don't have to train," the star of the reality TV show "What Would Ryan Lochte Do?" said.
Taking a break post Olympics and only returning to training two months ago, the 11-time Olympic medalist revealed, "The biggest challenge I had to do was just getting back into the pool."
Now that his career as a reality TV star is over, with a second season unlikely after dismal rates, Lochte is free to focus purely on swimming.
"I had to cut out everything, all the extracurricular activities, and really focus on swimming," the former party boy added.
"It's just been me, the swimming pool, eating and sleeping. That's what I had to do."
Follow us on twitter.com/foxnewslatino
Like us at facebook.com/foxnewslatino