Russell Westbrook could break one of Kevin Durants Thunder scoring marks in season finale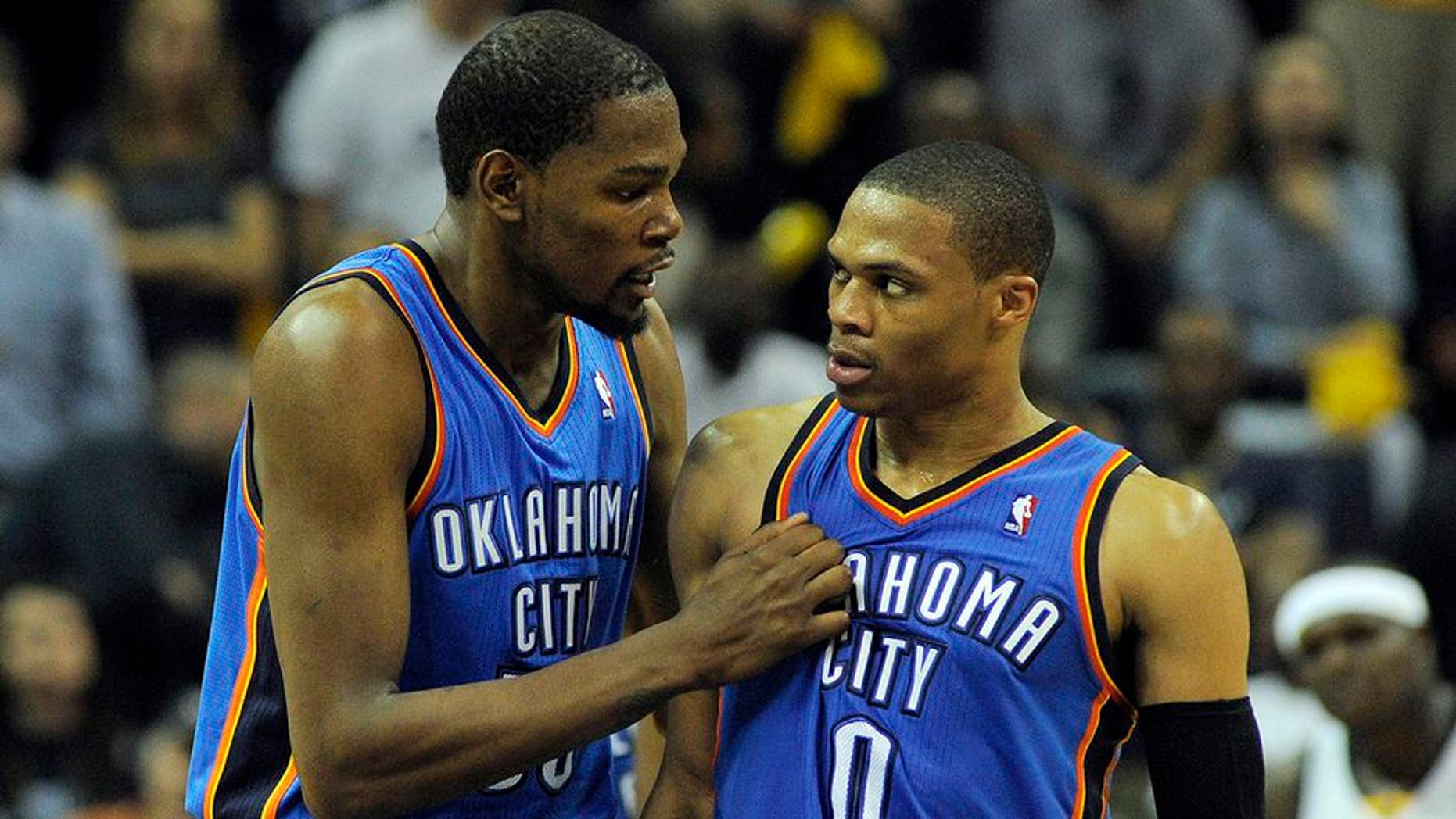 On the surface, theres little reason for Russell Westbrook to play in the Oklahoma City Thunders season finale against the Nuggets on Wednesday. The Thunder have wrapped up the sixth seed, and Westbrook has clinched his first scoring title along with the much-publicized triple-double average.
So why play? Well, for starters, Oscar Robertson will be on handas part of the Thunder's effort to honor Westbrooks achievement of becoming the first player since Robertson to average a triple-double for a season.
But Westbrook might have a little more motivation than to play in front of an all-time great. If Westbrook scores 41 points in the season finale, he will have eclipsed Kevin Durants franchise mark of 32.0 points per game, which he pulled off during his MVP campaign of 2013-14.
Will Westbrook push himself to go after the mark once held by his former teammate? Does he even know hes 41 points shy of doing it? We could have a bit of intrigue in what should have been a pretty meaningless finale.