Royals DFA Colon and O'Brien, demote Junis, recall two relievers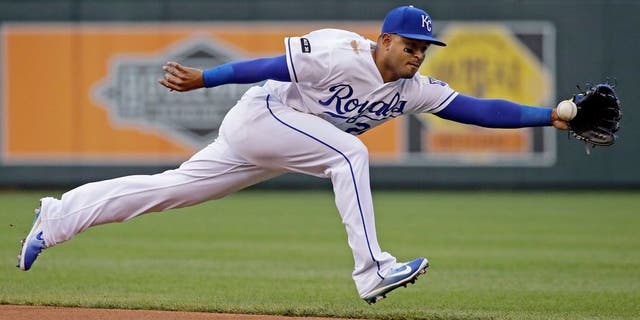 Jake Junis earned his first big-league win Tuesday but is on his way back to Omaha. His demotion was among a flurry of roster moves Wednesday by the Kansas City Royals, who also designated infielder Christian Coln and first baseman/outfielder Peter OBrien for assignment and recalledright-handers Al Alburquerque and Seth Maness from their Triple-A affiliate.
Junis pitched a scoreless11th inning for the Royals on Tuesday night and earned the win after Mike Moustakas hit a go-ahead homer in the 12th. It was just Junis'second major league appearance, his first coming in April in a previous brief stint with the club.
Colon, who had the game-winning hit for the Royals in Game 5 of the 2015 World Series, has been relegated mostly to the bench this season. He had three hits in 17 at-bats while appearing in seven games.
O'Brien, who was obtained from Arizona in January, had been playing in Omaha, where he was batting .162 in 27 games.
Alburquerque, 30, signed with the Royals as a minor league free agent inJanuary after previously pitching for the Tigers (2011-15) and Angels (2016). He was 2-1 with two saves and a 2.63 ERA in 11 games with the Storm Chasers.
Maness, 28, also signed as a minor league free agent, a month after Alburquerque. The former Cardinals reliever, who missed the final six weeks of last season with an elbow injury, fashioned a 1.50 ERA in three games forOmaha.