Ronda Rousey lands the cover of EA Sports UFC 2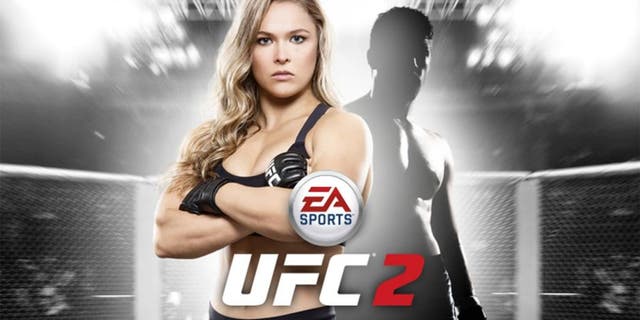 Ronda Rousey's accolades just continue to grow with the latest seeing the bantamweight champion becoming the first women's athlete to land the cover of a major EA Sports video game title with UFC 2 coming in 2016.
The announcement was made on Friday by EA Sports.
Rousey will be joined on the cover by a second UFC athlete to be announced at a later date.
"I was obsessed with games growing up, so it's surreal to see myself on the cover" Rousey said in a statement released. "EA Sports is like a cultural barometer to see what's going on in sports. It really means a lot to me to be on the cover of EA Sports UFC 2."
EA Sports UFC 2 is expected to land in stores for both Xbox 360 and Playstation 4 in Spring 2016.
The news was released about the video game cover just over 24 hours away from Rousey's latest title defense, where the UFC champion will look to defend her belt for the seventh consecutive time when she faces Holly Holm in Melbourne, Australia.
Over the past year, Rousey has seen her star rise higher than any fighter in UFC history. Her last card in August at UFC 190 was one of the highest grossing pay-per-views of all time for the promotion, with numbers trending in a similar fashion for UFC 193 this weekend.
This year alone, Rousey has been named one of the 10 highest-paid women's athletes in sports while also releasing her autobiography "My Fight/Your Fight", which will eventually be released as a full-length biopic with the UFC champion playing herself in the movie.
Rousey hopes to cap off her amazing 2015 with a win on Saturday night when she meets Holm in front of 70,000-plus fans in Australia, which would also break the all-time record for attendance in the UFC.