Ron Rivera defends Patriots, says headset issues are 'league problem'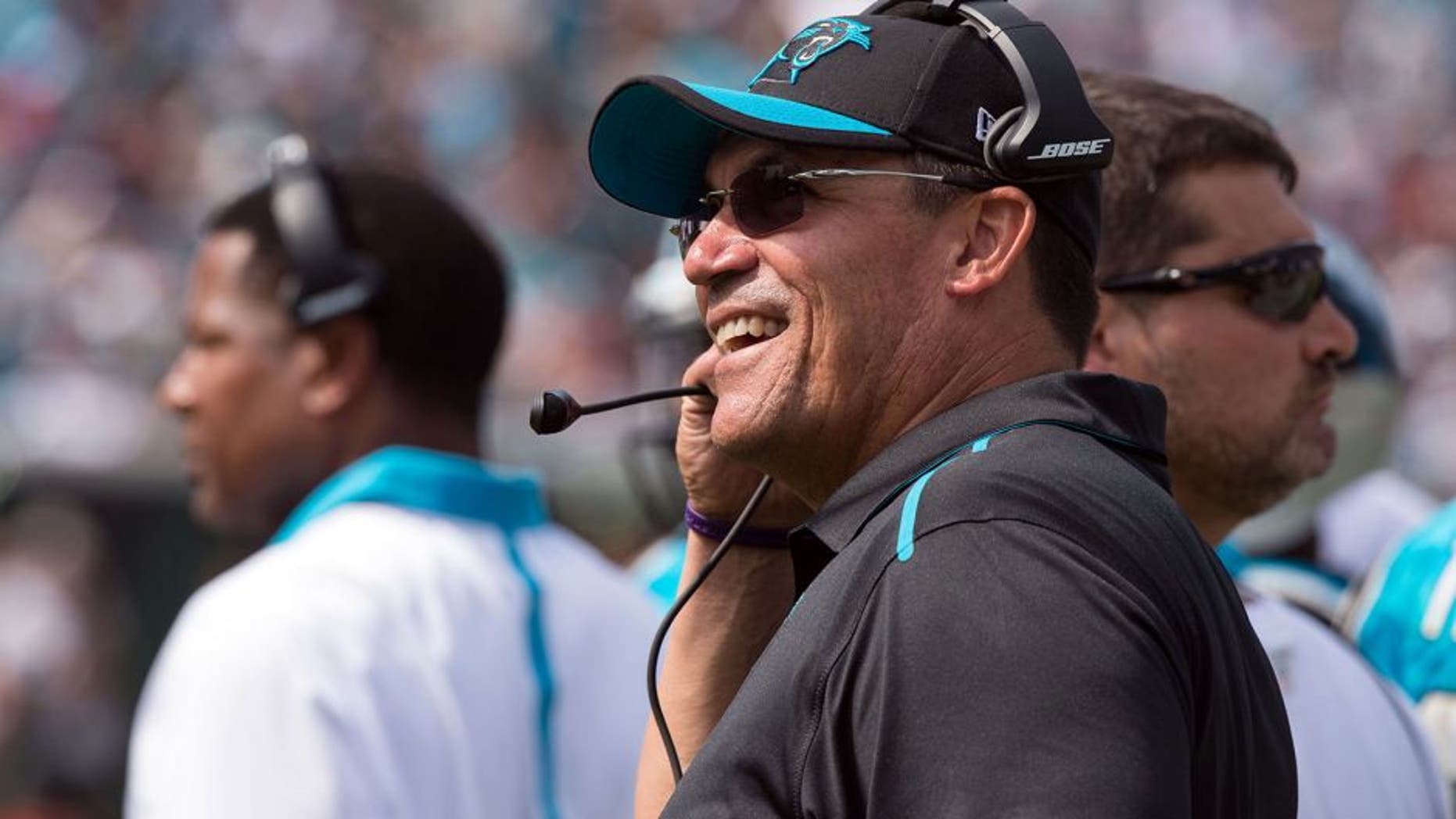 After a Thursday night NFL game that featured Pittsburgh Steelers head coach Mike Tomlin send some strong words about headset issues while facing the New England Patriots, Ron Rivera chimed in.
Rivera essentially stepped in and stated that the blame can't be put on the Patriots, according to David Newton of ESPN.
"It is a league problem," Rivera told ESPN on Friday in reference to the communication issues the Pittsburgh Steelers experienced at New England on Thursday night. "It's wherever. Anytime you're using Wifi and Internet and all that stuff it can go out anywhere. We played in Buffalo when I was in San Diego and the whole system went down. But both sides went down. Once that happens, we were basically back to hand signals."
Well, that makes things interesting, but it had already been explained that the headsets aren't controlled by the teams. Bill Belichick even called it "sad," as The Boston Globe reported.
Rivera sounds like a man who's been through this once or twice before, and knows that things simply happen with technology.
(h/t ESPN and @BostonGlobe)