Roger Goodell to hit Cowboys owner Jerry Jones with multimillion-dollar fine, report says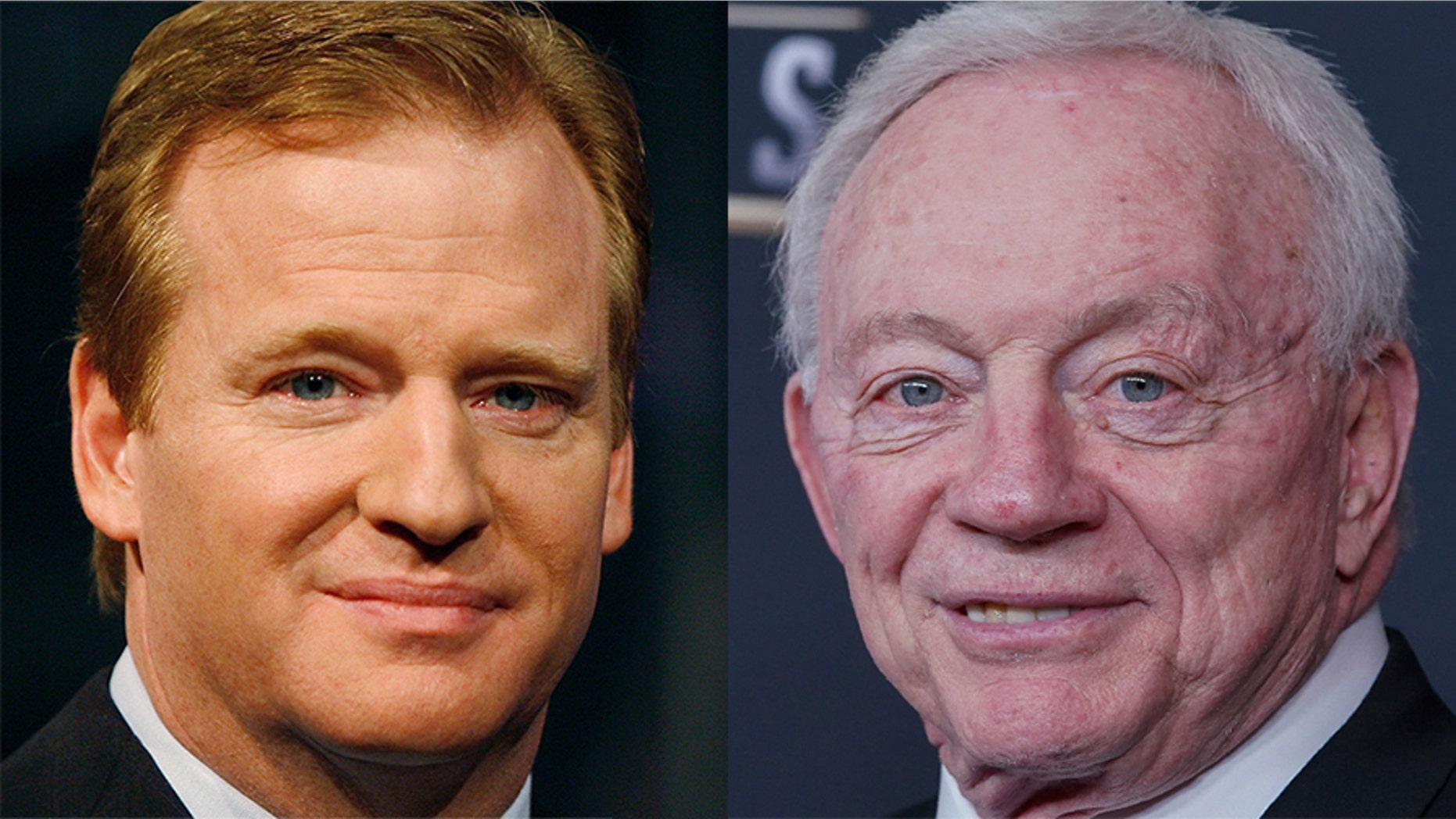 NFL Commissioner Roger Goodell is expected to fine Dallas Cowboys owner Jerry Jones millions of dollars for conduct "detrimental to the league" in the wake of clashes over Goodell's contract extension and the suspension of star running back Ezekiel Elliott, The New York Times reported Monday.
The Times report cited five league officials with direct knowledge of the situation. When contacted by Fox News, NFL spokesman Brian McCarthy declined comment.
According to the Times, Goodell was pressured to punish Jones by several of the league's owners, who believe the Cowboys boss crossed a line this past November when he threatened to sue the six members of the league's compensation committee over Goodell's contract. Jones reportedly believed Goodell was overpaid and should have received a more incentive-laden contract.
Jones later backed down on his threat to sue the committee. In December, it was reported that Goodell had signed a five-year contract extension that would keep him in office through the 2023 NFL season. The deal was reported to be worth $200 million in total.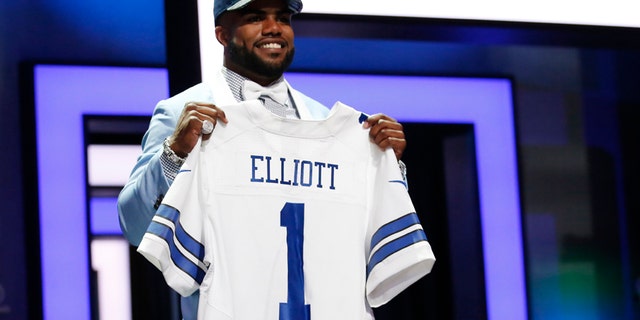 Months before he threatened to sue the compensation committee, Jones broke with Goodell publicly over the six-game suspension of Elliott.
Elliott, who rushed for more than 1,600 yards as a rookie in 2016, was accused of domestic violence by a former girlfriend. In the run-up to the 2017 season, Jones repeatedly said that he did not believe Elliott deserved to be suspended.
Elliott appealed the suspension and was able to play in the first eight games of the 2017 season while the issue worked its way through the courts. However, a federal appeals court upheld the suspension on Nov. 9, forcing Elliott to miss the next six contests. He returned for the final two games of the season as the Cowboys finished 9-7 and failed to qualify for the playoffs.
NFL.com reported Monday the league wanted Jones to reimburse "legal fees the league incurred this past season." The report stated the NFL is seeking $2 million from Jones for "a reimbursement of costs incurred by member clubs" related to Elliott's suspension appeal.