Roddy White: 'For me, at the end of the day, I want to catch passes'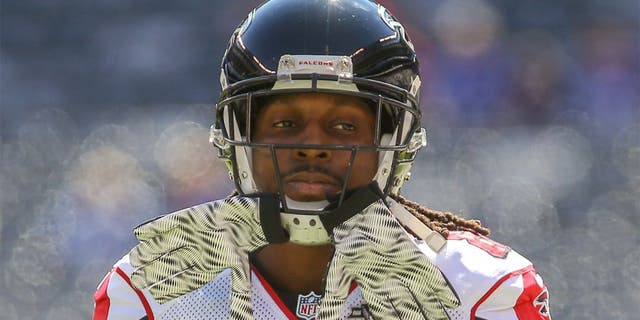 NEWYou can now listen to Fox News articles!
Roddy White's slow start to the 2015 NFL season seems to have officially come to a head. After back and forth reports about his feelings on receiving a total of four targets over the last three games, White spoke about on the topic.
According to Vaughn McClure of ESPN, he didn't sound too thrilled about his lack of catches this year.
"For me, at the end of the day, I want to catch passes," White told ESPN. "I'm not out here just f---ing around just to sit around to just block f---ing people all day. It's not what I want to do.
"I've contributed to offenses for this franchise for the last nine, 10 years. It always bothers me when I go out and don't catch any balls in a game because it hasn't happened in so long."
White's obviously making a valid point, but while he came across frustrated, his focus still remains on winning it seems. He even spoke about the focus being on winning a Super Bowl, regardless of how things go for him specifically.
"I'm a football player and a competitor at the end of the day, so my mindset is always to win football games, set ourselves up for playoff games, and try to make it to the Super Bowl," White said. "I felt like we had some good chances. We had some good teams that were right there at that point."
For any player as talented as White is, the frustration isn't surprising. You want to be as involved as possible in the offense, but he's obviously not trying to let his own personal frustrations impact the hot start that Atlanta has going.
It'll be interesting to see how this situation plays out as we head into Week 5 and beyond this season.
MORE NEWS: Want stories delivered to you? Sign up for our NFL newsletters.