Rihanna has the hots for Giants 'bad boy' Odell Beckham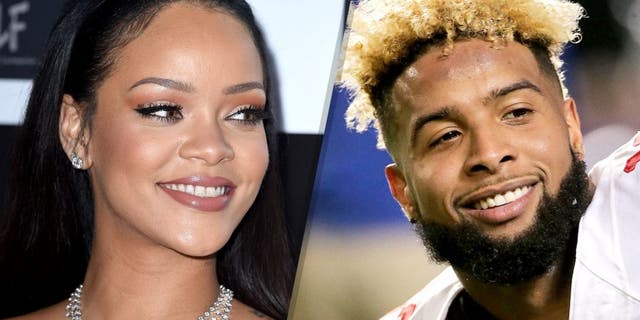 NEWYou can now listen to Fox News articles!
Rihanna likes Odell Beckham Jr.
Rihanna likes Odell Beckham Jr. ...
A source close to the 27-year-old megastar singer told HollywoodLife.com that Rihanna has a crush on the 23-year-old New York Giants wide receiver.
"Simply speaking, Odell can get it. Rihanna would rock his little world," the source told HollywoodLife.com. "She's secretly attracted to him on the highest level. Quiet as it's kept, they're talking. It's just texting and whatnot. It's super platonic. For the first time ever in her life, she's shy. She doesn't want him to know just how much she wants him.
"She loves looking at his body, especially his a** in those tights. She has a thing for bad boys, and Odell is in on her mind real tough."
Now how can Beckham pass on that?
H/t: NESN