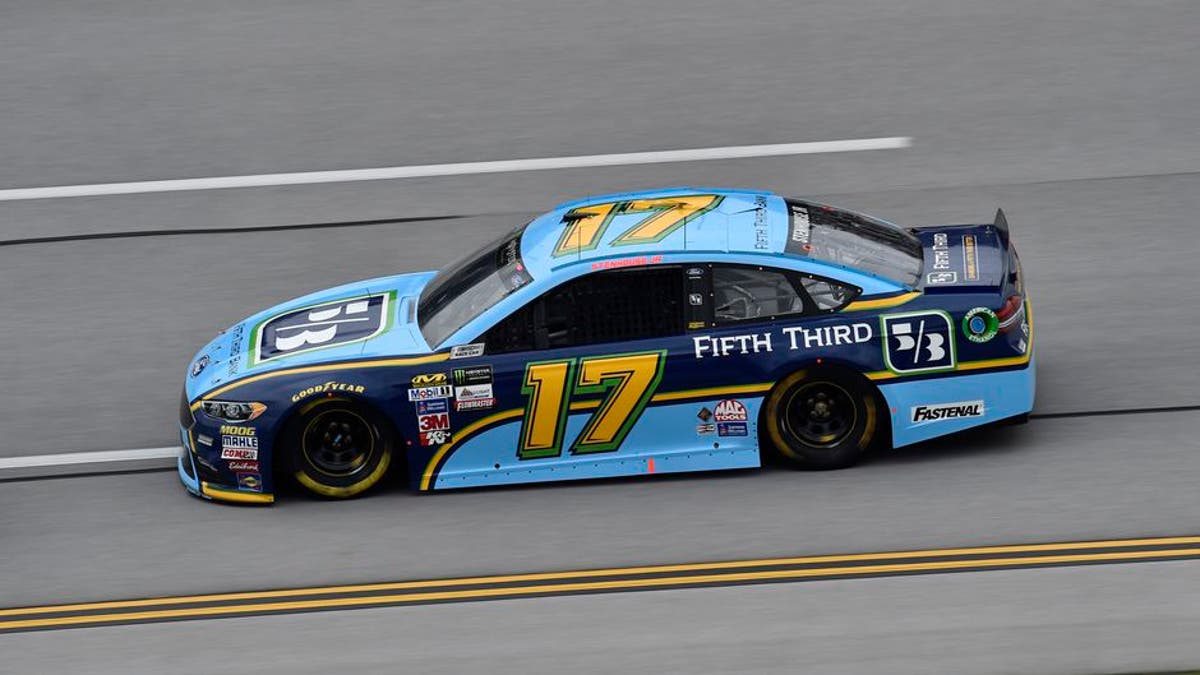 TALLADEGA, Ala. -- Ricky Stenhouse Jr. knocked off Dale Earnhardt Jr. in the final moments of Monster Energy Series qualifying to earn the pole for Sunday's GEICO 500 (2 p.m. ET, FOX).
Earnhardt rocketed to the top of the leaderboard during the first round of qualifying, a position he held until Stenhouse knocked him off the point.
"I felt like after that first round and after looking at the time differences, I knew that when we ran faster than him that we would have a good shot at it and we would be pretty good," Stenhouse said. "Our car picked up a lot and our boys did a good job. I just go out there and lay it down. It will be nice to start the race from the pole."
Stenhouse was then able to repeat the performance in the second round, beating out Earnhardt for his first career pole on a superspeedway.
Stenhouse was well aware of how many fans he disappointed after Earnhardt came up just short in his final qualifying attempt for the spring race at the 2.66-mile track.
"I heard them all cheering when he (Earnhardt) got the pole in the first round," Stenhouse said. "Hopefully they aren't too mad. We have another race here where he can get the pole."
Earnhardt was impressed with how much speed Stenhouse and the No. 17 Roush Fenway Racing team showed Friday evening.
"We just didn't pick up as much as he (Stenhouse) did," Earnhardt said. "Really impressive run for Stenhouse and his guys. Thrilled with our car. We have good speed and it would have been nice to get a pole."
Brad Keselowski finished third out of the 12 drivers that advanced from the first to the second round of qualifying. Matt Kenseth and Trevor Bayne rounded out the top five.
See below for the full starting lineup for Sunday's race at Talladega.