Rice jersey exchange brings 7,000 fans, large lines to Ravens' home stadium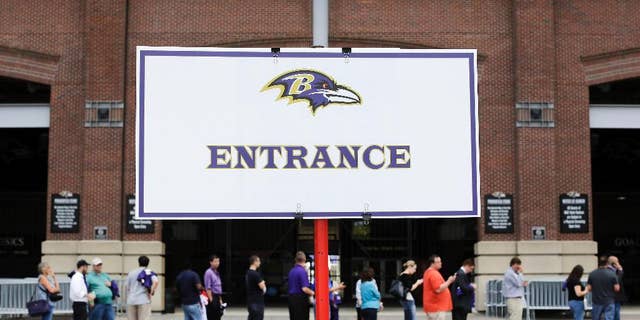 BALTIMORE – More than 7,000 fans showed up to exchange their Ray Rice jerseys for those of other Ravens players during a two-day event at Baltimore's home stadium.
The team handed out 5,595 new jerseys before running out before midday Saturday, then issued more than 2,400 vouchers for fans to pick up their jerseys once new shipments arrive in October.
Team spokesman Kevin Byrne says the Ravens spent "six figures" on the trade-in, though declined to disclose an exact figure.
Approximately 15 percent of those who showed up had their jerseys rejected because either they were not officially licensed by the NFL or hadn't been available through the team's online or stadium store.
Byrne said the jerseys collected by the team will be given to companies that deal in scrap materials.
___
AP NFL website: www.pro32.ap.org and www.twitter.com/AP_NFL