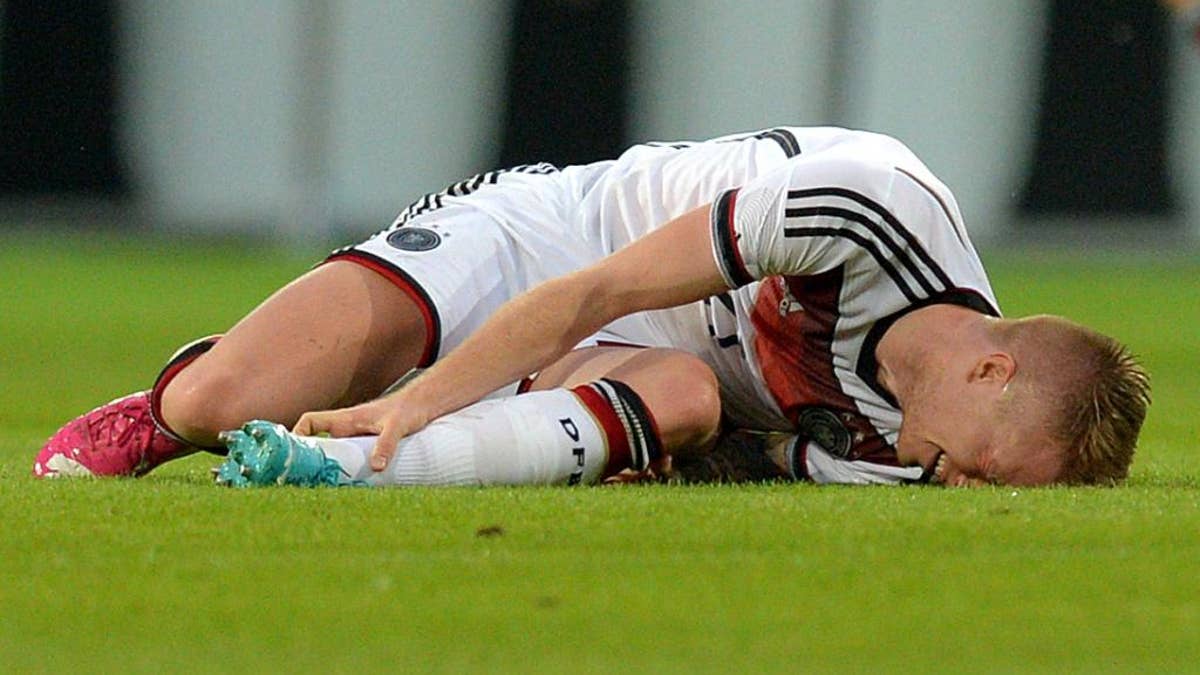 BERLIN – Germany attacking midfielder Marco Reus has been ruled out of the World Cup with an ankle injury sustained in Friday's 6-1 friendly win over Armenia.
The German Football Federation said Saturday that Reus suffered a partial ligament tear in his left ankle and will miss six to seven weeks before he can resume training again.
Sampdoria defender Shkodran Mustafi has been called up as a late replacement for the Borussia Dortmund player.
Germany coach Joachim Loew says, "It's not about replacing Marco Reus directly. We have a lot of quality for the position behind the forward . so we decided for another option in defense."
Reus had been in excellent form coming into the World Cup.
Loew says, "For him and for us this is extremely regrettable."