Reports: Mets give manager Collins new two-year deal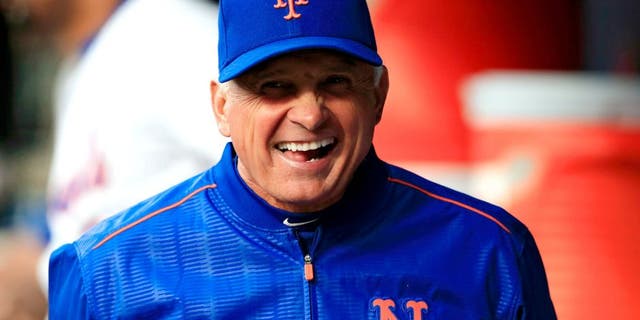 NEW YORK -- According to a reports, New York Mets manager Terry Collins has gotten a new two-year contract through the 2017 season.
The agreement comes fresh off the team's run to the World Series. The Mets lost to the Kansas City Royals in the clinching Game 5 on Sunday night.
There has been no official announcement from the team. Collins and general manager Sandy Alderson are set to be at a news conference at Citi Field on Wednesday.
Collins is the oldest manager in the majors at 66 - almost three weeks older than new Nationals skipper Dusty Baker. The Mets held a club option on Collins for 2016, and instead rewarded him with a two-year deal.
The Mets went 90-72 and won the NL East by seven games over favored Washington, then went on to reach the World Series for the first time since 2000.