Report: WR Devin Funchess still dealing with hamstring issues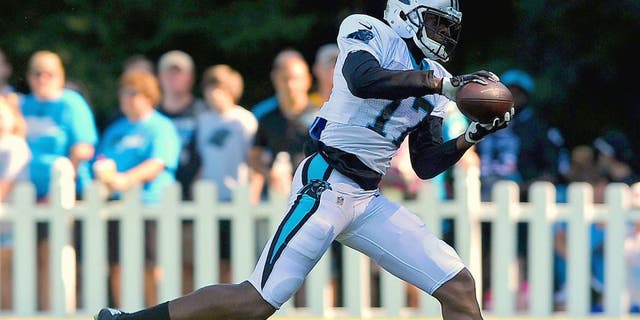 NEWYou can now listen to Fox News articles!
Rookie wide receiver Devin Funchess just can't seem to catch a break it seems. The right hamstring that has caused problems for Funchess over the past two weeks, was causing issues once again on Monday, according to David Newton of ESPN.
While Funchess stated that he was "feeling good," he also admitted to obvious frustration.
"We were getting a lot of reps,'' Funchess told ESPN. "It might have just been tight, I don't know what it was. You get frustrated. You come back feeling good and then it comes right back to you."
Fortunately for Panthers fans, it seems as though the NFL may get a look at Funchess for the first time during Carolina's final preseason game. When asked about playing in the game on Thursday, Funchess got straight to the point.
"If I'm practicing, I'm going to play,'' he said.
At this point, the coaching staff is likely just hoping to avoid any additional injuries and get into the regular season with a group of receivers who can help the team start off the regular season on the right foot.
(h/t ESPN)