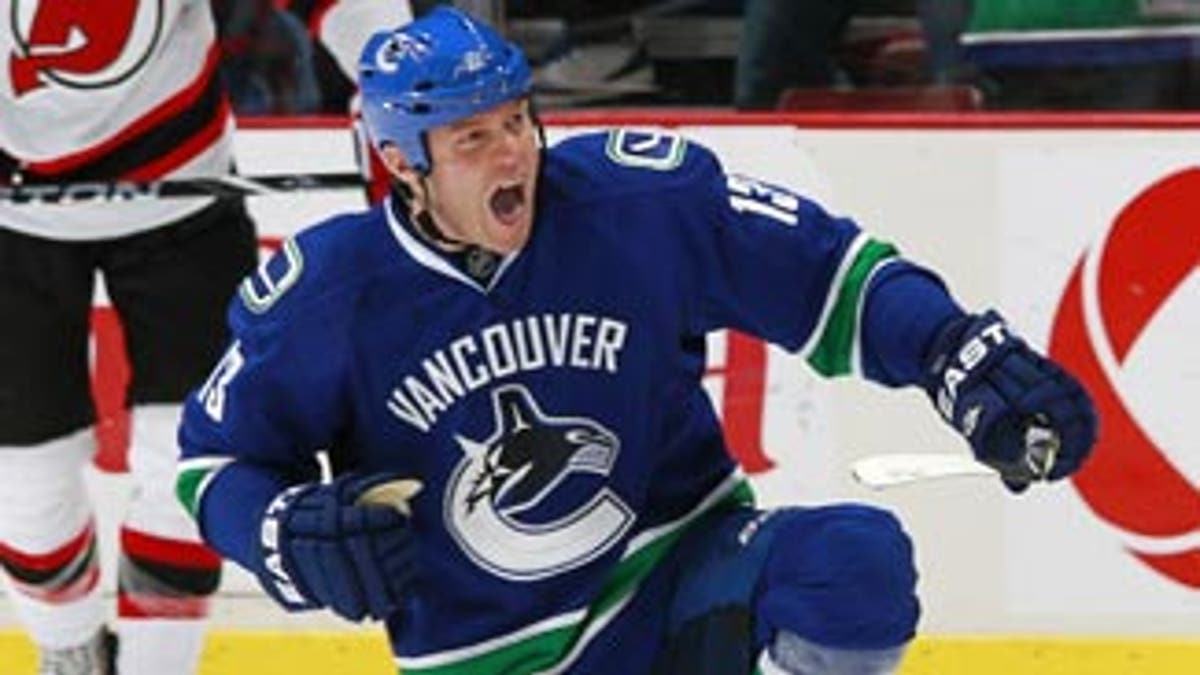 The Vancouver Canucks will be without forward Raffi Torres for the final two games of the regular season and the first two games of the playoffs. Thursday, the NHL suspended Torres for four games for his hit to the head of Edmonton forward Jordan Eberle in the third period Tuesday's 2-0 loss to the Oilers.
On a play in which Eberle was reaching for the puck, Torres came in to hit him and delivered a check to Eberle's head at the 13:05 mark of the third period. Torres immediately had to answer for the hit as Oilers forward Ryan O'Marra challenged him to a fight.
Torres was issued a five-minute major for elbowing, five-minute fighting major and a game misconduct. He had an over-the-phone disciplinary hearing with NHL Senior Vice President of Hockey Operations Colin Campbell on Thursday.
Eberle told reporters in Edmonton that he did not have any lingering effects from the hit.