Report: 'The ball is in South Carolina's court,' according to LSU AD Alleva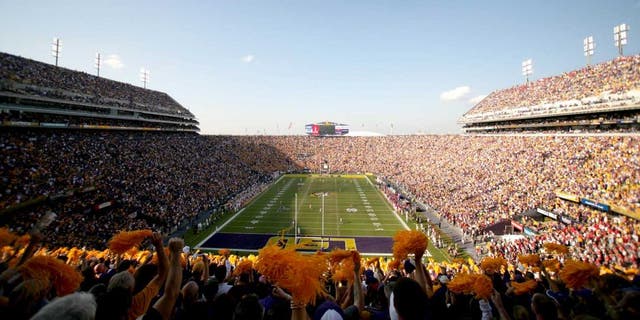 NEWYou can now listen to Fox News articles!
According to The Advocate, it appears as if it's Columbia or bust for the South Carolina Gamecocks.
Earlier on Tuesday, there was a thought the contest between Steve Spurrier's team and Les Miles' squad would be played at a neutral site. As of now, it seems as if the idea has been abandoned. If South Carolina isn't able to host the game, it looks likely the contest will transition over to Baton Rouge.
"The ball is in South Carolina's court. They make the decision. If they feel they can host the game, it will be played there," said LSU Athletic Director Joe Alleva. "If they feel they can't host it because of the tragedy they've had, then Baton Rouge is a possibility."
The feasibility of hosting a game on the fly isn't exactly ideal by any stretch. However, LSU sports information director Michael Bonnette is confident LSU can pull off such a feat.
"If we're asked to host the game in the next 24 hours, it's something we can certainly do. It's not going to be easy by any means," said Bonnette. "Our stadium is ready. We're in that in-season mode. It can be done."
A decision as to where the game will be played is expected to be made Wednesday afternoon.