Report: Steelers and LB Lawrence Timmons agree to restructured contract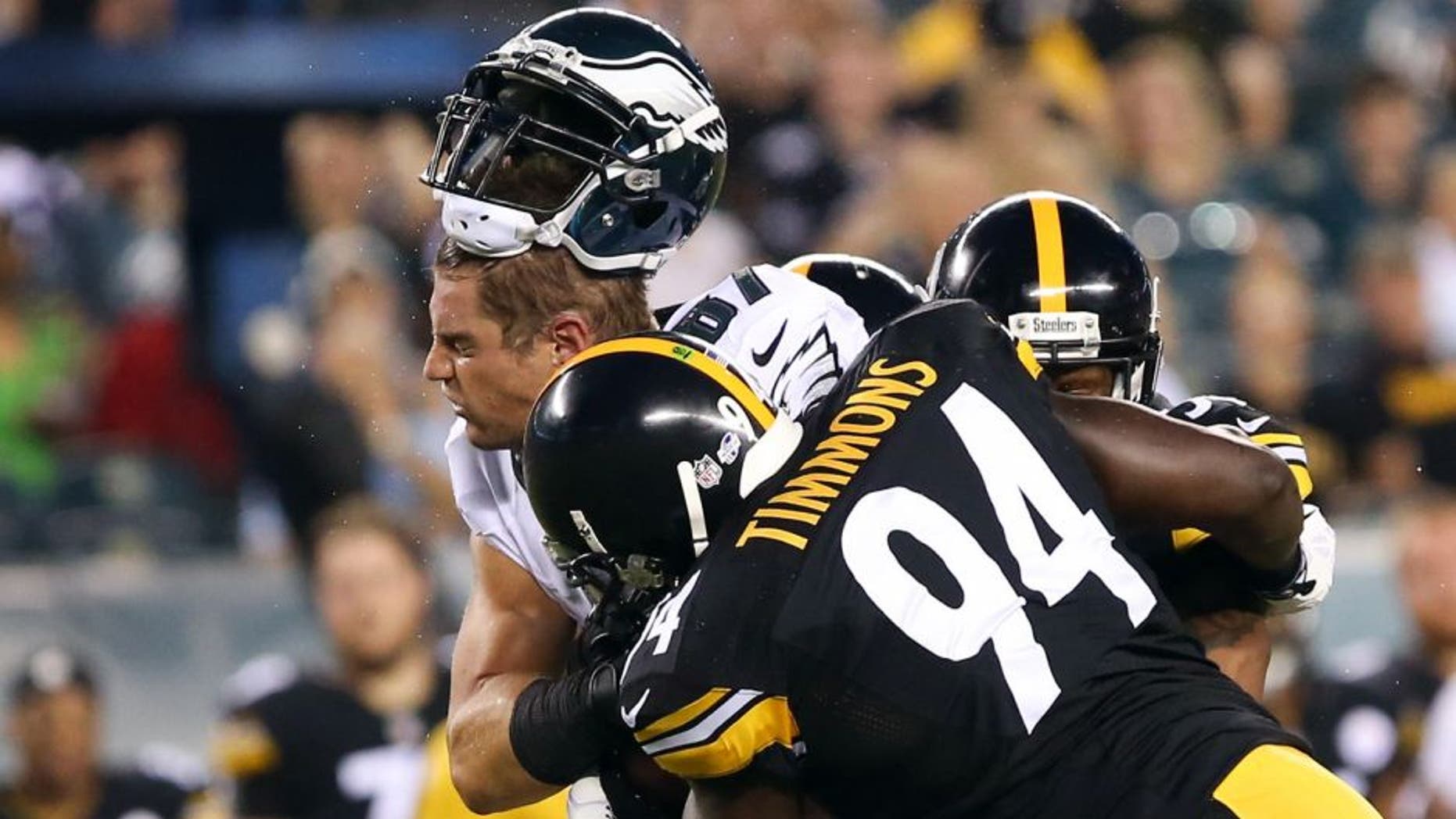 The Pittsburgh Steelers freed up some much need salary cap space by reworking the contract of veteran linebacker Lawrence Timmons on Monday.
Timmons had $6.63 million of his base salary converted to a signing bonus, which allows the team to spread out his cap hit over the remaining two seasons of his contract. His new base salary is $870,000, while the team will garner $3.32 million in cap space, according to ESPN's Field Yates.
Injuries have already taken their toll on the Steelers this summer, necessitating more cap space to sign replacements. They would also like to get a new deal done with left tackle Kelvin Beachum.