Report: Seahawks won't be heavily penalized for not disclosing Richard Sherman's injury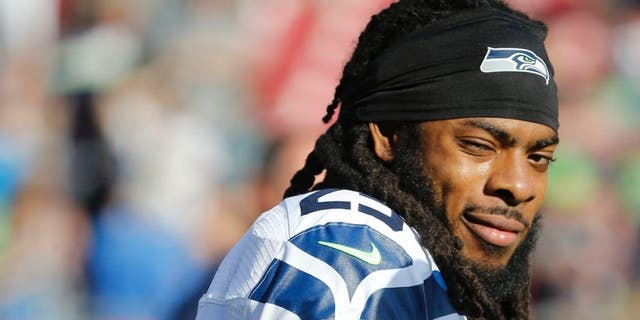 The Seattle Seahawks found themselves in a bit of trouble this season. After already losing their fifth-round pick for violating the league's offseason workout rules, the team was reportedly facing an additional punishment for not listing Richard Sherman on the injury report, despite Pete Carroll saying he battled an MCL injury.
According to Ian Rapoport of NFL Network, though, the Seahawks aren't expected to be "penalized heavily -- if at all."
The original belief was that the Seahawks could lose as much as a second-round pick for not disclosing Sherman's injury. After the report surfaced, Sherman called it "foolishness" and downplayed any possible violations by the Seahawks.
The reason Seattle might be let off the hook is because the team provided the league with materials about the injury, which helped its case.
The Seahawks, from Sherman to general manager John Schneider, have asserted they didn't commit any violations in regard to the injury. Schneider has said they didn't do anything "out of the norm."