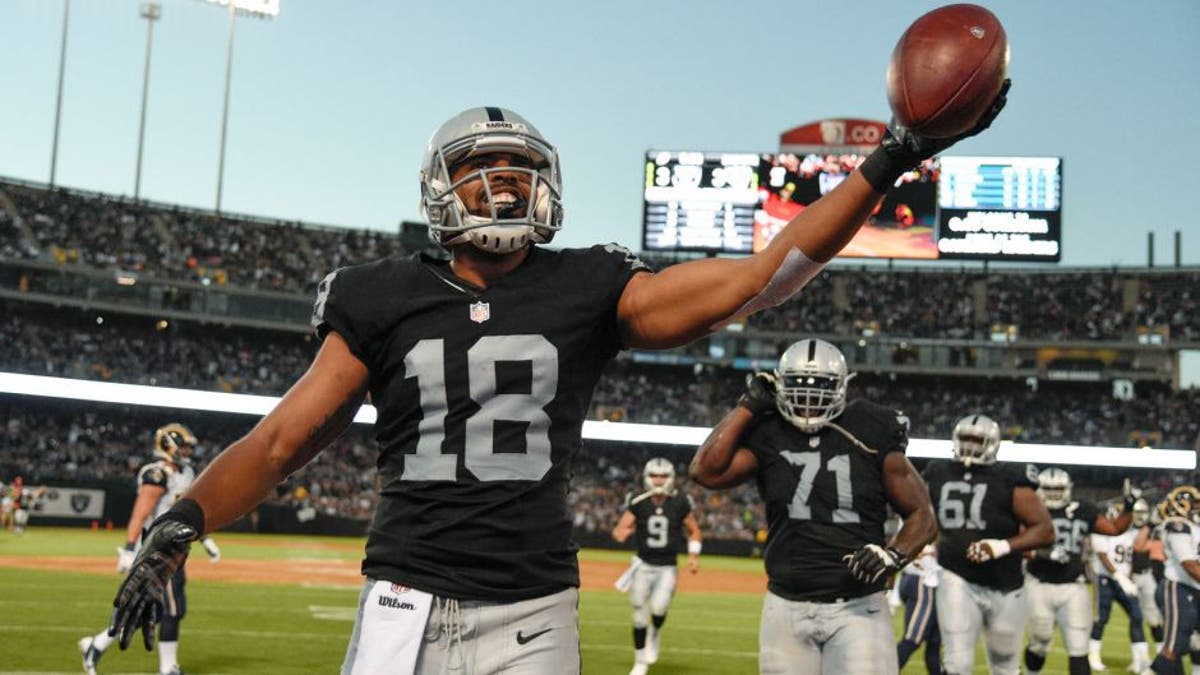 Oakland's suddenly-deep receiving corps took a hit on Sunday.
Andre Holmes will now miss time with a broken hand after leaving the first practice of the week, according to ESPN's Adam Schefter.
https://twitter.com/AdamSchefter/status/634073887408525312
Head coach Jack Del Rio initially downplayed the seriousness of the injury. He told reporters that Holmes, who led the team in receiving last season, would be back in short order.
The hand fracture is a tough break, literally and figuratively.
Holmes was searching to find his niche behind Amari Cooper and Michael Crabtree before the setback. Now, his future on the team is a little murkier.