Report: Practice fights unlikely to happen under Dan Quinn's watch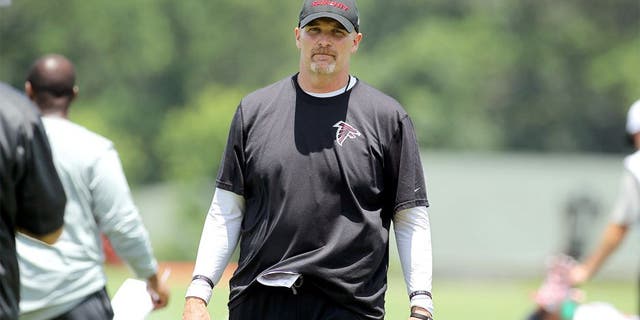 With brawls and scuffles popping up all over the NFL, it seems pretty unlikely that we'll see anything close to a brawl in training camp at Flowery Branch. Just over the past few days we've seen Geno Smith wind up with a broken jaw that will keep him out for 6-10 weeks. We also saw the Cam Newton and Josh Norman scuffle that lit up our news feed.
New head coach Dan Quinn has zero interest in allowing anything like that to happen under his watch, and the players know it according to Vaughn McClure of ESPN.
"He's always preaching every day how we need to come together as a team and love your teammates," Hawley told ESPN of Quinn. "I think that's really transferred over to the field. If we do get into scuffles, right after, we need to be all cool. It's not really intense like that. Building a good team, that's what it's all about."
O'Brien Schofield, who played under Quinn with the Seattle Seahawks was quick to chime in as well.
"Coach Quinn was never big on fighting," Schofield said, "and it's mainly because he truly believes in, 'We're all brothers. We're all in this thing together.' Especially with the rules, you can't go into a game and fight somebody and it be OK. Even if you're trying to make peace with a fight, you could be subjected to a fine."
This is probably music to the ears of Falcons fans at this point. When you see a starting quarterback likely to miss two weeks due to a fight, it's not exactly something you want to see your team mixed up with.
(h/t ESPN)
Photo Credit: Brett Davis-USA TODAY Sports