Report: Percy Harvin is coming out of retirement to rejoin the Bills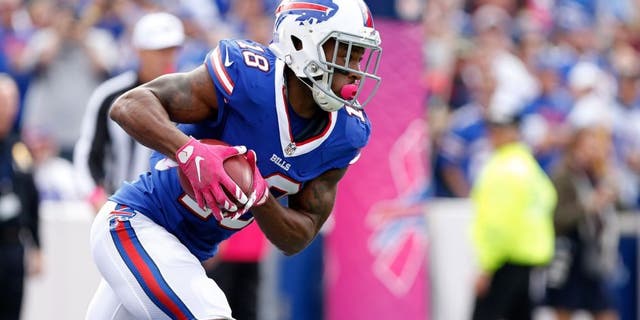 With Sammy Watkins sidelined and the wide receiving corps depleted, the Buffalo Bills were desperate for help. Miraculously, they got some on Tuesday out of the blue.
According to his agent, Percy Harvin is coming out of retirement to re-sign with the Buffalo Bills -- the team he most recently played for. Adam Schefter also confirmed the news, per league sources.
His deal is worth up to $1 million for the final eight games, including incentives, according to Ian Rapoport of NFL Network.
Harvin played five games with the Bills last season, catching 19 passes for 218 yards and a touchdown. Since the start of 2012, he has yet to play more than nine games in a single season, missing 52 of a possible 80 games in the process.
He retired back in April at the age of 27 after repeatedly suffering injuries the past few years. In his career, he's started a game for four different teams over the course of eight seasons.
Should Harvin play this week, his first game back will be one with plenty to prove. The Bills take on his former team, the Seahawks, whom he previously said acted like children.
"It was a constant thing," Harvin said back in August 2015 of Seahawks receivers pouting. "It was something that got under my skin. I felt like they were acting like kids."