Report: Patriots work out RBs Pierre Thomas, Robert Turbin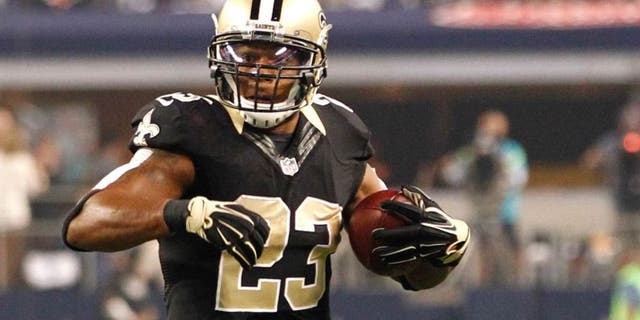 The Patriots could be looking to add depth at running back. Tim Heitman USA TODAY Sports
With Dion Lewis out for the season, the New England Patriots have showed some interest in adding depth at running back.
According to several sources, the Patriots worked out running backs Pierre Thomas and Robert Turbin on Thursday, though neither player has been signed at this time.
Thomas is a particularly interesting name, given his history of being a consistent pass-catching running back. He's comfortable running routes out of the backfield as Lewis was, and has the ability to make defenders miss in the open field. In nine seasons, Thomas has caught 327 passes for 2,608 yards, while also adding 3,757 yards on the ground.
Turbin, on the other hand, doesn't have as much experience catching passes out of the backfield, recording just 45 receptions in 51 career games. However, the Patriots have both Brandon Bolden and James White who are comfortable pass catchers, so New England could elect to add a brusing back like Turbin.
LeGarrette Blount, White, and Bolden are expected to carry the load for the time being and could for the remainder of the season if the Patriots elect not to add another back.