Report: Marshawn Lynch agrees to terms with the Oakland Raiders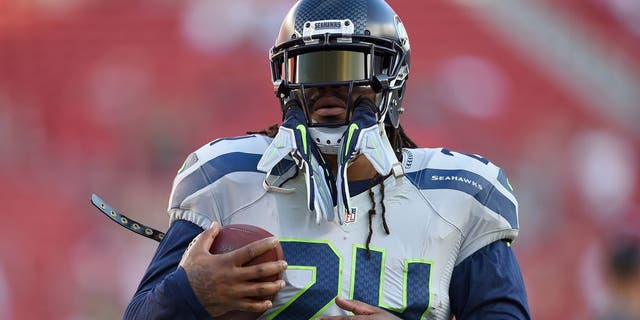 NEWYou can now listen to Fox News articles!
Marshawn Lynch is officially making his return to the NFL, and its with his hometown team. According to NFL Network, Lynch has agreed to terms with the Oakland Raiders.
A trade still needs to be worked out between the Seahawks and Raiders, but coming to a contract agreement is a big step in the process. The two sides figure to be able to work out a deal, which will clear the path for him to join the Raiders.
Lynch last played in the NFL in 2015, when he started just seven games. He battled a hamstring injury and sports hernia that year, which limited his production to only 417 yards on 111 carries.
He fills a need at running back with Latavius Murray gone, but it remains to be seen how effective he'll be as the starter. After all, he hasn't played a snap in more than a year.