Report: Justise Winslow is trying to improve his jump shot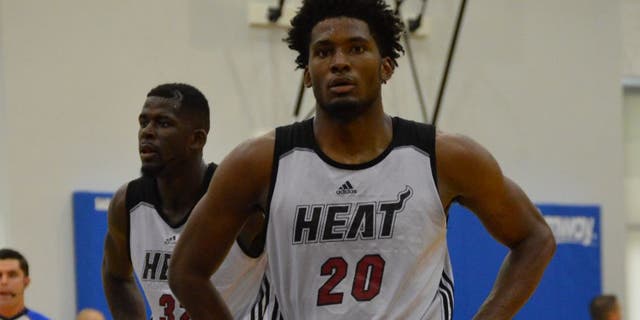 Miami Heat rookie wing Justise Winslow can just about anything on a basketball court.
Winslow played in both the Orlando and Las Vegas Summer Leagues this summer, and he impressed his coaches and teammates with his defense, energy, ball-handling and ability to get to the rim.
He showed only one weakness -- the same Achilles heel experts projected at the draft -- and he's trying to address it up before the regular season starts in late October: his outside shooting.
"I definitely feel comfortable shooting from three-point range but it's working on everything: pull-ups, mid-range, posting up, finishing," Winslow told the Miami Herald. "There has been a huge emphasis on my shooting mechanics, trying to get everything more fluid and more natural so I can become a better three-point shooter. But there hasn't been an over-emphasis on three-point shooting."
Winslow was a better shooter than he was given credit for at Duke, making 48.6 percent of his field goals and 41.8 percent of his 3-pointers (both outstanding figures). But those numbers dropped in summer league to 34 percent on field goals and 33.3 percent on 3s, which will simply not cut it at the NBA level.
For Winslow to fully unlock his potential, and make pundits look smart for saying he was the steal of the draft at No. 10, he's going to need to tweak his shot mechanics and become a respectable threat from deep.
(h/t Miami Herald)

Read more hhttp://www.miamiherald.com/sports/nba/miami-heat/article33613929.html#storylink=cpy