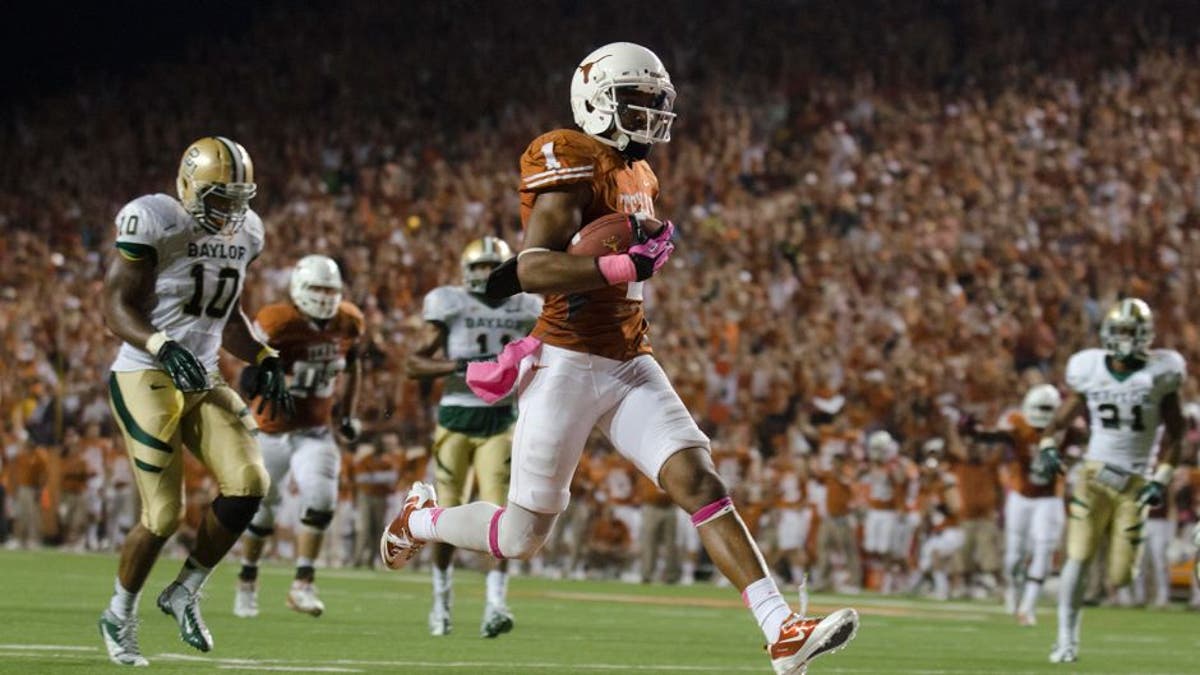 John Dorsey is still on the hunt to upgrade his team at wide receiver.
The Chiefs' general manager brought in a former Texas wideout for a look in his latest move to find more pass-catchers, according to The Baltimore Sun.
Davis is one of only five receivers with over 200 receptions in Longhorns history. He last played in the CFL for the Toronto Argonauts.
Dorsey would take any capable receiver at this point. He signed Mizzou's L'Damian Washington last week and still needs to compensate for the injuries of Chris Conley and Junior Hemingway.